"No living man could tell a Prescott from a Bank of England …"
– The Adventure of the Three Garridebs (3GAR)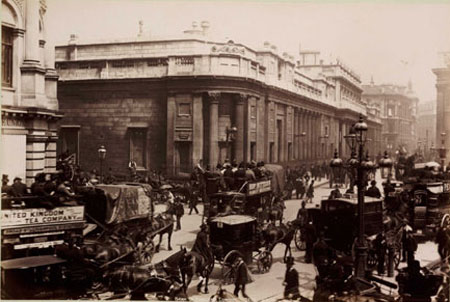 A circa 1890 photograph of the Bank of England by George Washington Wilson.
There are only two mentions of the Bank of England thoughout the 60 stories of the Canon – in The Dancing Men and The Three Garridebs. At first, I found this to be very surprising as I expected there to be more references to the Bank. In hindsight, it makes sense for the few references since it was functioning as a central bank (much like our Federal Reserve System), and everyone did their banking with private banks, such as Sherlock Holmes had with the Capital and Counties Bank.
We will share a few links here that deal with the Bank of England for those that might be interested.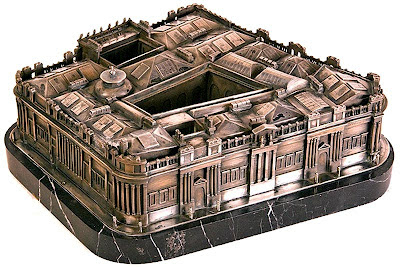 Sterling silver replica of the Bank of England building – BuildingCollector.com
The 1954 film The Million Pound Note starring Gregory Peck, based on the Mark Twain short story.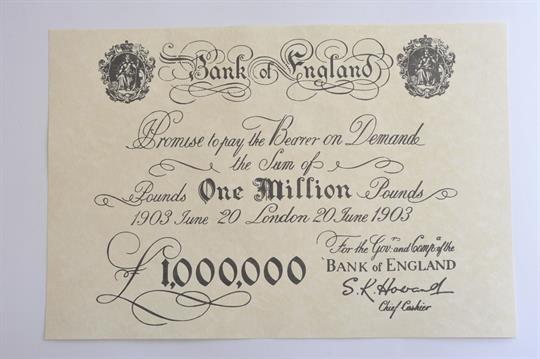 A novelty bank of England 1,000,000 note dated 1903, reputably a film prop from the 1954 film "The Million Pound Note" starring Gregory Peck
Enjoy!