MTB's "Attractive Folder" For Arthur Conan Doyle's Ancient Coins
"… Watson, there is something very attractive about that …"
– The Adventure of The Yellow Face (YELL)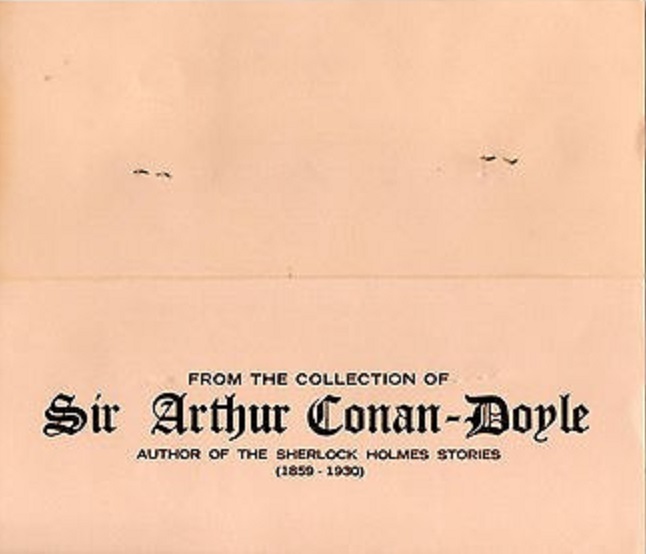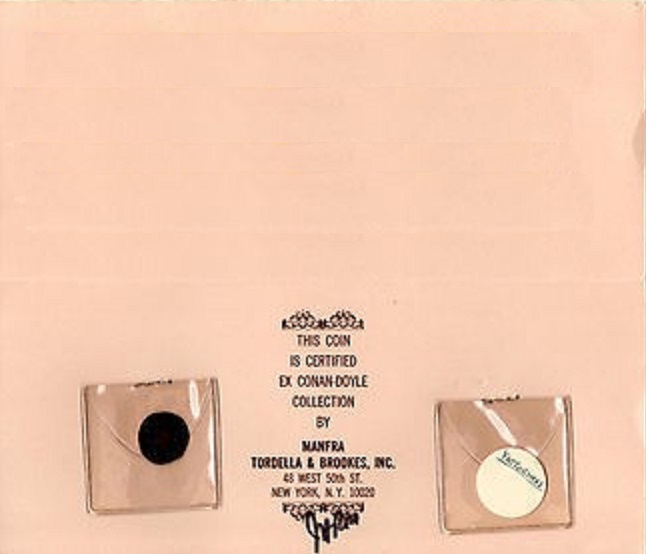 In our recent post about the 1968 sale of Arthur Conan Doyle's ancient coin collection, the price list referenced that all the coins would be in an attractive folder that would certify the coin was from the collection. We have a picture of one of these folders above.
Each coin and the accompanying paper disc (from ACD's coin cabinet, with a brief description of the coin in ACD's handwriting) in a 2 inch by 2 inch plastic coin flip. The folder would be signed by Joseph H. Rose, a numismatist on the staff of Manfra, Tordella & Brookes, who was responsible for the sale of the collection.
Unfortunately, the plastic coin holders in the 1960's usually contain PVC – polyvinyl chloride – that has a chemical agent that can leech out over time and can cause a green, oily film to form on the coins.
It's been nearly 40 years since these coins were sold.  How many still remain with the small disc in Doyle's handwriting and / or the folder / certificate?