"… I don't see how they can escape."
– The Adventure of the Abbey Grange (ABBE)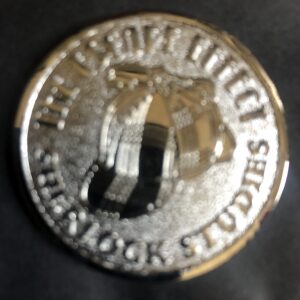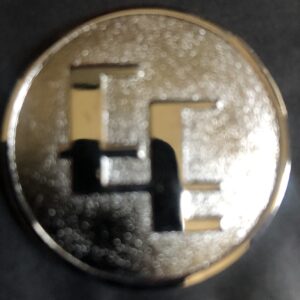 In late 2017, The Escape Effect opened its escape rooms to the public in Orlando, Florida to positive reviews. One of the our escape rooms offers groups of 8 the opportunity to escape in less than 90 minutes and is called "Sherlock Studies."
In the fourth quarrter of 2019, they began selling tokens promoting each of their escape rooms. They are still availble (as is some other Sherlockian themed items) at their website.
OBVERSE: THE ESCAPE EFFECT / (deerstalker cap) / SHERLOCK STUDIES
REVERSE: (the company's E E logo)
27mm Round, White metal
Many of our members attend the annual Florida United Numismatists (FUN) coin show every January in Orlando and this attraction is not too far away from the Orange County Convention Center. Let's check out this promotional video.