"He unfolded it, and disclosed a golden pince-nez …"
– The Adventure of The Golden Pince-Nez (GOLD)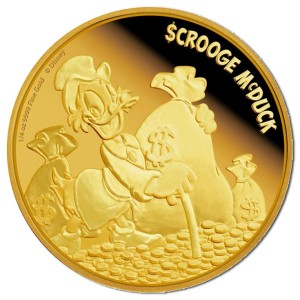 Your editor freely admits he never heard the term "pince-nez" until he read the Sherlock Holmes Canon. The term "spectacles" was the wording I had always heard used to describe this style of eyewear.
Probably the first "person" I  was familiar with that wore spectacles or pince-nez was the Disney cartoon character of Scrooge McDuck. Earlier this year, the New Zealand Mint struck 3 coins featuring Scrooge McDuck for the island nation of Niue – $2 (silver), $25 and $200 (gold).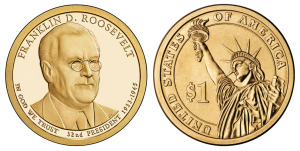 President Franklin Delano Roosevelt was often pictured in pince-nez, but only the 2014 Presidential dollar coins clearly showing him wearing them.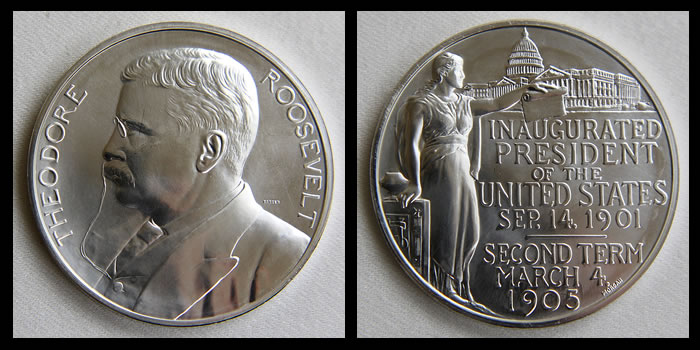 When the U.S. Mint issued the 2013 dollar coin for President Teddy Roosevelt, you have to look closely to see him wearing the pince-nez.  Later in the year, the mint offered a set featuring the coin with a silver version of their Teddy Roosevelt medal that was designed by Charles E. Barber (obverse, designer of the Barber dime, quarters and half dollars) and George T. Morgan (reverse, designer of the Morgan dollar) after Roosevelt's second inauguration. This was highly unusual as none of the U.S. Mint's previous presidential medals had ever been struck in any metal other than bronze.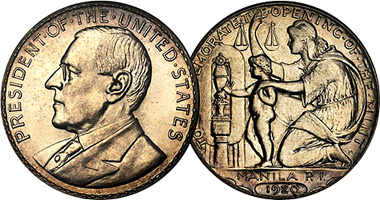 Woodrow Wilson's 2013 Presidential dollar coin features him wearing his pince-nez, but this 1920 medal to commemorate the opening of the United States Mint in Manila, Philippines is much more interesting.  Medals were struck in bronze, silver and gold to commemorate the event.  The Manila Mint building was destroyed during the liberation of the Philippines in early 1945.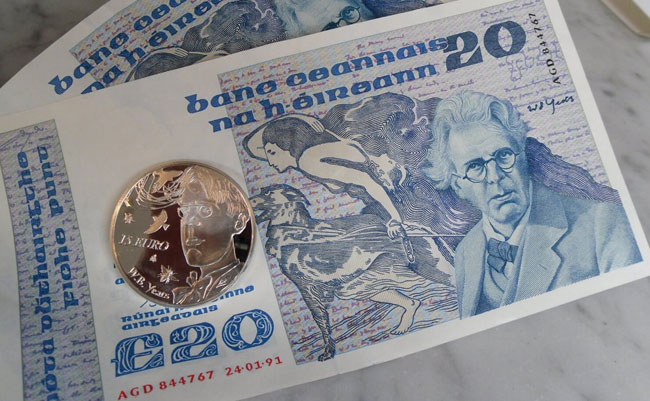 Earlier this year, Ireland issued a silver 15 Euro coin honoring the poet, William B. Yeats. From 1980 thru 1992, Yeats (wearing glasses) was featured on Ireland's £20 banknotes.  A few months back, we discussed the 2012 10 Euro coin that Ireland struck to honor William's brother, Jack, who did the parody Chubblock Holmes.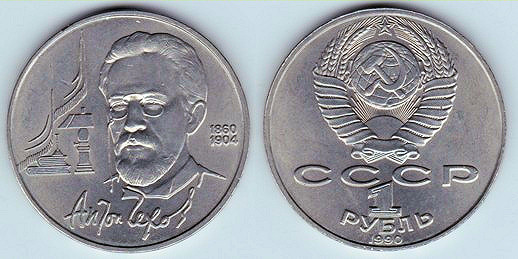 Russian playwright Anton Chekhov was honored on the 130th anniversary of his birth with this 1 Ruble coin struck by the Soviet Union.  Chekhov has also been featured on coins issued by Tuvalu (2010, Great Russian Minds series).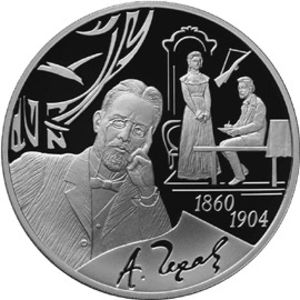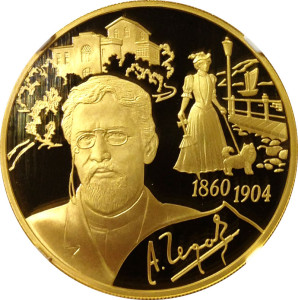 Russia honored Chekhov on the 150th anniversary of his birth with 4 coins – silver 3 and 100 rubles, gold 50 and 200 rubles. We are showing the 100 and 200 ruble coins here.
Are there other people wearing pince-nez's on coins or paper money? Let us know in the comments below!