"… hen you have eliminated the impossible, whatever remains, however improbable, must be the truth? "
– The Sign of the Four (SIGN)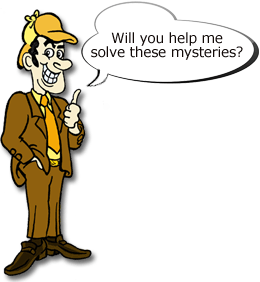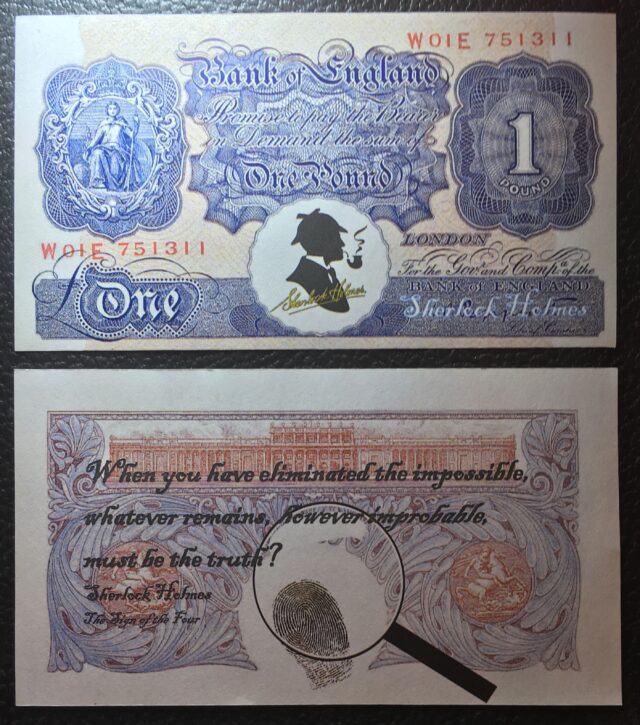 For this HolmeWork assignment, we have no information on this fantasy Bank of England £1 banknote that prominently features a silhouette of Sherlock Holmes on the front of the note and a quote from The Sign of the Four.
We grabbed this photograph off of a Pinterest board with no data at all. No idea of the note's dimensions.  The Sherlock Holmes silhouette has been used before on some commercially produced products.
We would welcome any information you may have!