We are sharing this post from the British Royal Mint's website. To see the original post, click HERE.
"What one man can invent another can discover"
Sherlock Holmes, The Adventure of the Dancing Men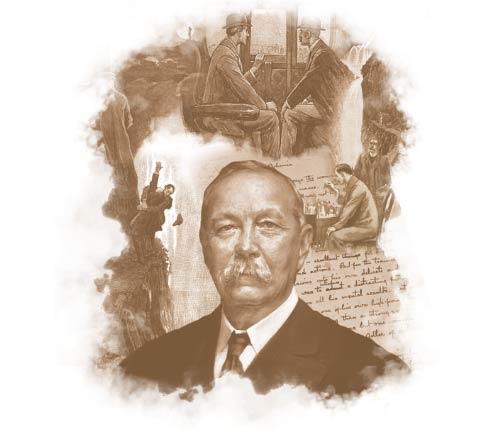 Sir Arthur Ignatius Conan Doyle was born in 1859 and went on to become a highly influential author, through his creation of one of the world's most famous detectives, Sherlock Holmes™. To celebrate the 160th anniversary of Conan Doyle's birth and his great creation, The Royal Mint has struck a 50p coin with a design by Stephen Raw.
Before Conan Doyle became a man of letters, he was a man of medicine qualifying as a doctor and setting up to practice. Despite this, Conan Doyle felt that his true calling was to write. A Study in Scarlet was published in 1887 and it was within this story that the residents of 221b Baker Street, Sherlock Holmes and Dr. Watson, were first introduced. The adventures of the detective and his loyal assistant were adored by the public, with each story eagerly awaited.
This coin offers the rare opportunity to celebrate Conan Doyle and his greatest work as it is the first time the world-famous detective has appeared on a UK coin. The coin's reverse design, created by Stephen Raw, was inspired by the adventures, characters and intrigue of Sherlock Holmes and the coin is available to purchase now.
A fan of Sherlock Holmes since childhood, Stephen Raw is a textual artist and designer. His work includes paintings, book cover designs and commercial lettering for leading publishers throughout Europe. Stephen also designed the First World War Armistice coin in 2018.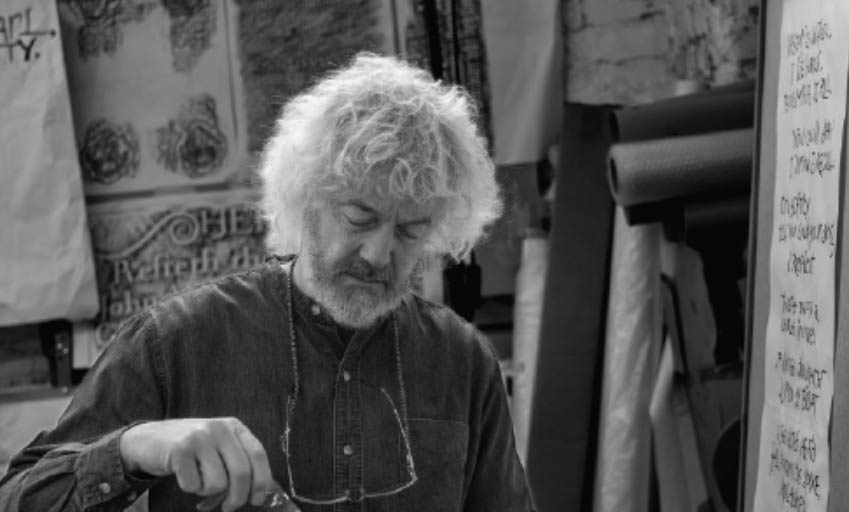 "Growing up in London in the 1950s and 1960s, my father would often take a short detour in the family car to drive down Baker Street to see where Sherlock Holmes had lived. However, my first significant encounter with the adventures of the famous detective was not through reading the stories in books but by hearing them dramatised on the radio. At the time I was a long way from home, living and teaching on the other side of the world in Papua New Guinea at the National Arts School. The country's only radio station there broadcast a few episodes one Christmas holiday and I fell under the detective's spell instantly. Since then I have read some of the stories, managed to catch most of the films and watched many TV series that celebrate Conan Doyle's powerful characters.
"In my design for the coin I have listed the most popular of those adventures but by necessity have kept the words very small. I hope it will encourage the 'inner detective' in those who are intrigued by the coin. Naturally, the only way to solve 'the mystery of the text' is by using that essential piece of equipment always carried by the intrepid sleuth: a magnifying glass – 'Elementary, my dear Watson'"
Stephen Raw