"… still standing in the doorway …"
– The Sign of the Four (SIGN)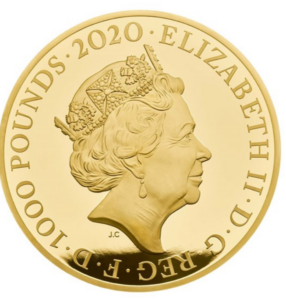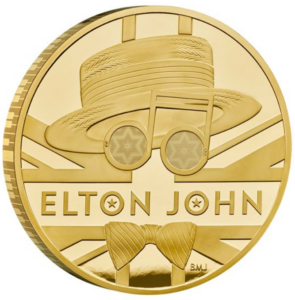 The British Royal Mint has recently announced the second design of there series "Music Legends" will feature Sir Elton John. We are only mentioning this here as John served as a Executive Producer on the Sherlock Gnomes film. You can read more about Sir Elton John on his Wikipedia page.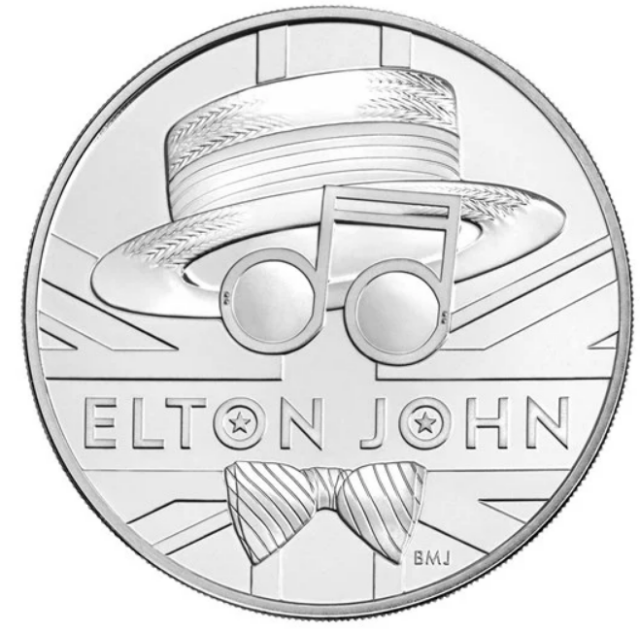 The obverse of these coins feature the effigy of Her Royal Highness, Queen Elizabeth II, sculpted by Jody Clark. Bradley Morgan Johnson has created his first coinage design,depicting the performer wearing his famous music-note glasses and straw boater's hat. We will now list the available purchase options available to you, in prie order.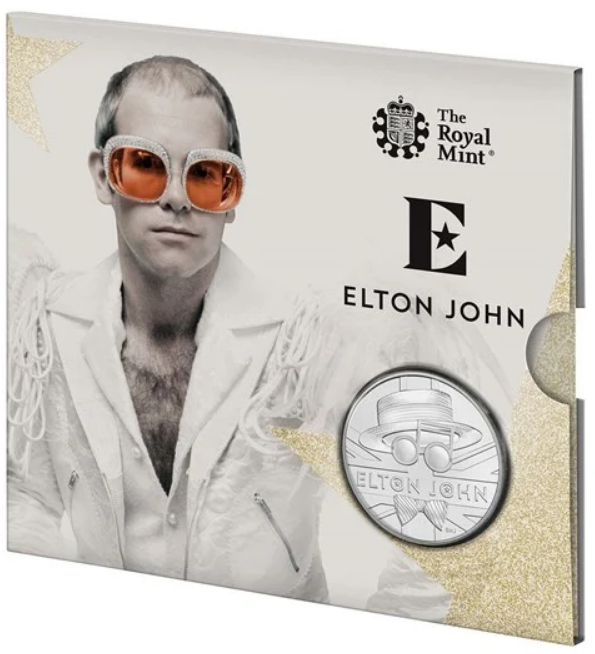 The most economical option is for the brilliant uncirculated cupro-nickel £5 coin in the above slipcase honoring his song, Rocket Man, retailing for £13.00. There is no cap on how many can be produced.
To make this post more surreal, we will take this opportunity to share this clip of noted Sherlockian actor, William Shatner, performing Rocket Man. Enjoy!
There are three additional slipcase options for the brilliant uncirculated cupro-nickel £5 coin in holders honoring the album covers Dodgers, The Very Best of, and Illustration. Each is limited to 15,000 and they retail for £15.00 each.
Next, we have a half ounce.999 fine silver £1 coin in proof condition and displayed in colour printed acrylic block. Limited to 14,000, it retails for £60.00.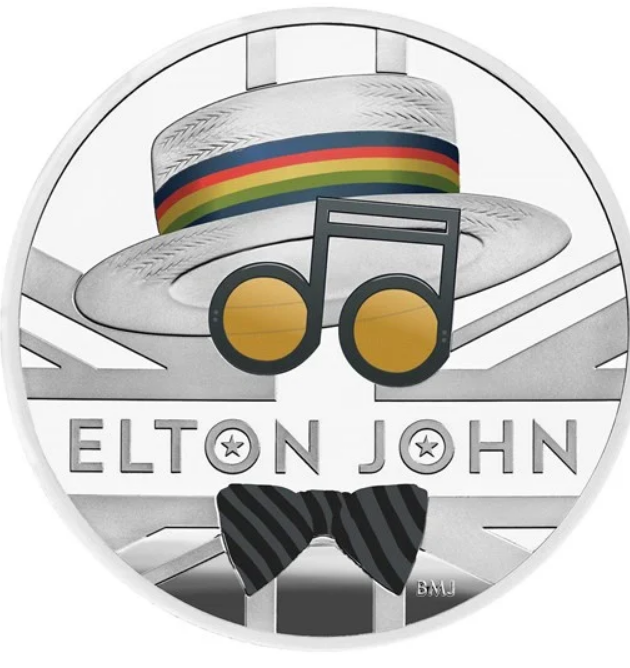 Moving up in the price levels, we now have the one ounce of .999 fine silver and coloured £2 coin.Limited to 7,500 proof specimens, this is the only coin of this design to feature edge lettering of ★ ELTON JOHN ★. Priced at £90.00, it has already sold out.
Is anyone else bothered by the fact that these two silver versions have a lower face value than the base metal uncirculated specimens?
A two ounce.999 fine silver £5 coin was available in proof condition.The 500 coins each retailed for £195.00 before selling out.
The next three versions, in .999 fine gold, have sold out already.
the quarter-ounce gold £25 in proof condition and limited to 1,000 coins sold for £585.00.
the one ounce gold £100 proof specimens were limited to 250 coins sold for £2,320.00.
the two ounce gold £200 proof speiments were limited to 50 examples sold for £4,555.00.
We've saved the best for last….
At the top of this post are photos of the £1,000 Pound (Kilo) gold coin  This is the lowest mintage for a kilo coin struck by the Royal Mint – Only four coins are available – the same number as I'm Still Standing reached in the UK Singles Chart.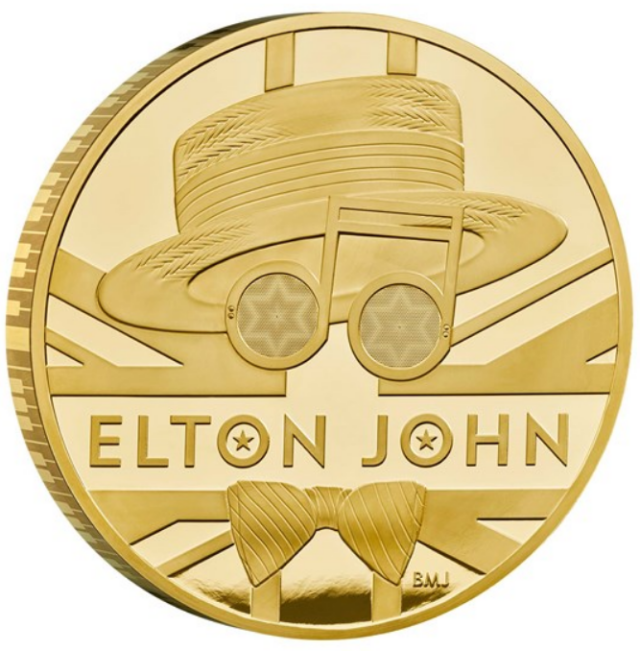 An innovative coin surface design creates a pulsating pattern in the lenses of the glasses on the obverse and the piano keys wrap around the entire edge of this impressive coin.
Per the Royal Mint, availability is extremely limited and if interested, call them at the number on their website. Oh, it's only £68,865…
Our thanks to the 13th Garrideb, Peter E. Blau, for reminding us of the Sherlockian connection to Sir Elton John.