Wear a 2019 Sherlock Holmes 50 Pence Coin as a Ring
"… who came for the ring which I advertised?"
– A Study in Scarlet (STUD)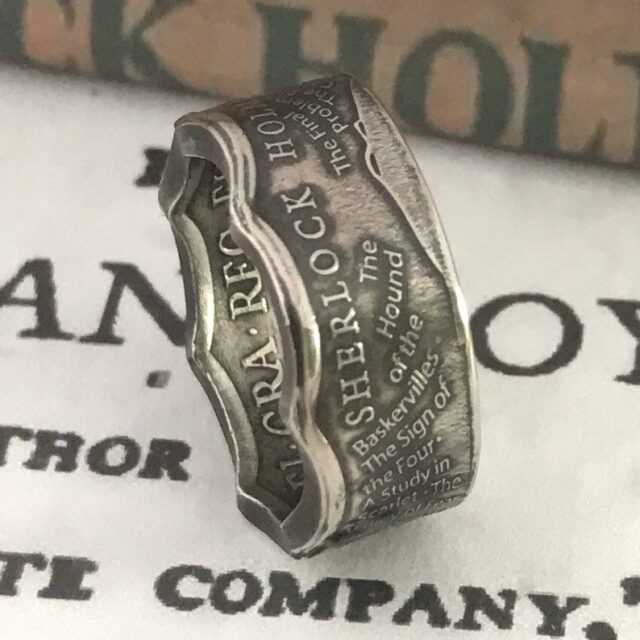 For those who want to decorate themselves and share their love of Sherlock Holmes and numismatics, it is now possible to wear a ring crafted from a 2019 United Kingdom Sherlock Holmes 50 pence coin. Examples can currently be found avaiable on the online marketplace Etsy.
The ring is available in multiple sizes and can be ordered with a patina finish or polished, and comes in a velvet pouch.
As this is being written, it retails for $77 USD, along with another $13 USD to ship to the States.
Your edititor is fascinatedby how these rings are made (and yes, your editor can be easily entertained at time).