I Struck This 50 Pence Coin
"… like any other tourist …"
– The Hound of the Baskervilles (HOUN)
From June 28, 2019, until September 23, 2019, visitors to the Royal Mint Experience in Wales had the opportunity to strike their very own 2019 50 pence coin that featured Sherlock Holmes. Visitors were able to strike one coin per day and the cost was £6.90 for the coin.The holder is 70mm tall by 120mm wide.
We have contacted the British Royal Mint and they informed us that 9,154 of these were sold during the nearly three months it was available.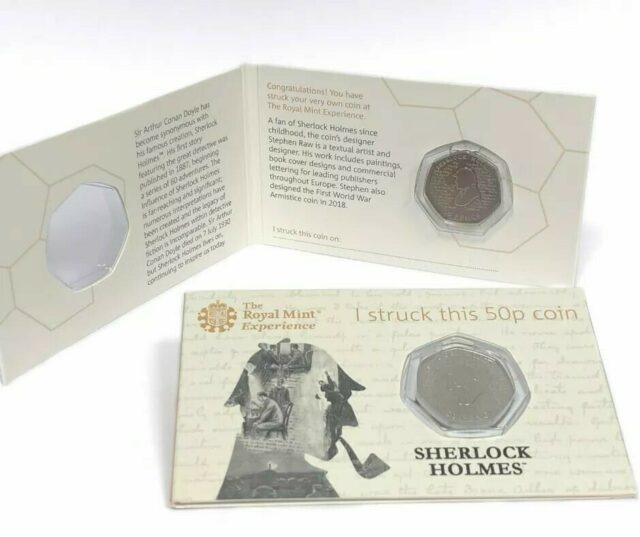 Front cover and the inside of the holder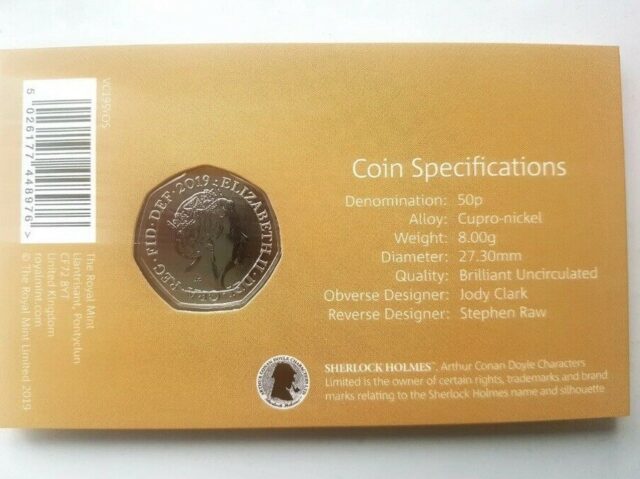 Back cover of the holder
One person who took the tour and struck a coin shared the following video of their visit.