Strike Your Own Sherlock 50 Pence Coin at the Royal Mint Starting on June 28
"… in the most striking manner…"
– A Study in Scarlet (STUD)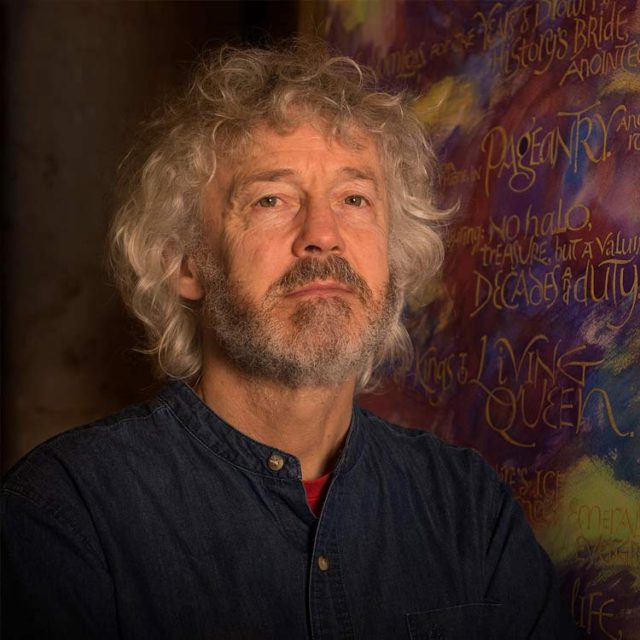 The British Royal Mint has announced that Stephen Raw, textural artist and designer of the 2019 UK Sherlock Holmes 50 pence coin, will be presenting on "Making Language Visible" as part of the of the Royal Mint's Tales from the Mint program on Thursday, June 28, 2019 at 7 p.m. Attendees of this program at the Royal Mint facility in Wales, will also have the opportunity to strike their own Sherlock Holmes 50 pence coin (for an additional fee).
From the British Royal MInt's website:
Is it possible to make a career from drawing, writing and designing using just the alphabet? Stephen is of an age to answer in the positive and will show the full range of his achievements over the last 40 years. His story starts in Papua New Guinea where he taught at the National Arts School. Along the way he will show examples of his coin designs for the Mint, including the Sherlock Holmes 50p, his collaborations with the Poet Laureate, Dame Carol Ann Duffy, book cover designs and his recent work on Manchester Cathedral's new £2m pipe organ.
Our 'Strike your own coin' will change to the Sherlock Holmes 50p on this evening, exclusively to ticket holders. Please note there will be an extra charge for this, payable on the night.
Attendees must be at least 14 years old to attend the presentation and the cost is 9 pounds.
Starting June 28, visitors to the Royal Mint Experience will be able to strike their own Sherlock Holmes 50 pence coin. Again we are sharing from the Royal MInt's website:
As of June 28th, our 'Strike your own coin' will be the Sherlock Holmes 50. The £2 Britannia coin is available until June 27th.
Striking Your Own Coin is available to all tour guests. This can be purchased at check-in for £6.90. Tours are strictly limited to one per day. Strike Your Own Coin can be purchased on arrival at The Royal Mint Experience.
The Royal MInt Experience is open daily starting at 9:30 a.m.  There is a limit of one coin struck per person and this is for a limited time, but we don't know how long at this time.