New Game – Sherlock Holmes and the Case of the Priceless Coin
"… the game is afoot."
– The Adventure of the Abbey Grange (ABBE)
A Netherlands-based gaming company, The Good Look Gamer, is coming out with a brain-teaser puzzle game with a Sherlock Holmes theme – The Case of the Priceless Coin. It appears that the game is in development and will be shipping soon.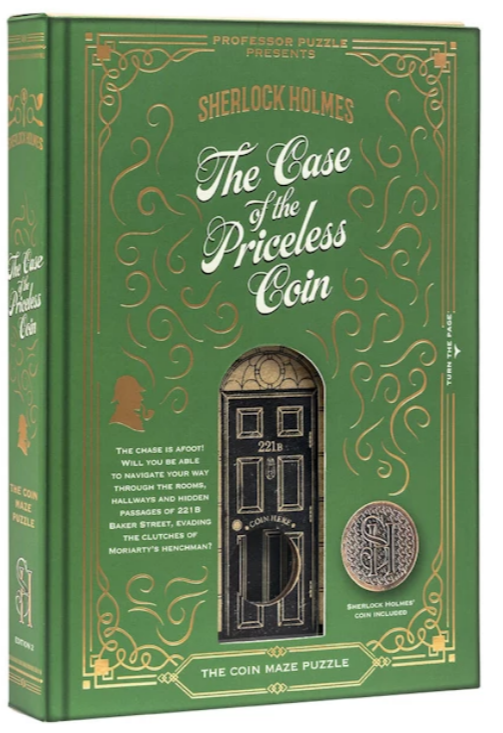 From their website:
The chase is afoot! Navigate your way through the rooms, hallways, and hidden passages of 221B Baker Street to make your escape through the rear window.
Sherlock Holmes strides through the hushed London streets carrying a priceless coin, bestowed on him in gratitude by the British Treasury. Holmes is suddenly alert to being followed and concludes that one of Moriarty's henchmen has been sent to obtain the coin. If he can lure the villain back to 221B Baker Street, he can lead him through a game of cat and mouse before escaping and alerting Scotland Yard to arrest his trapped pursuer.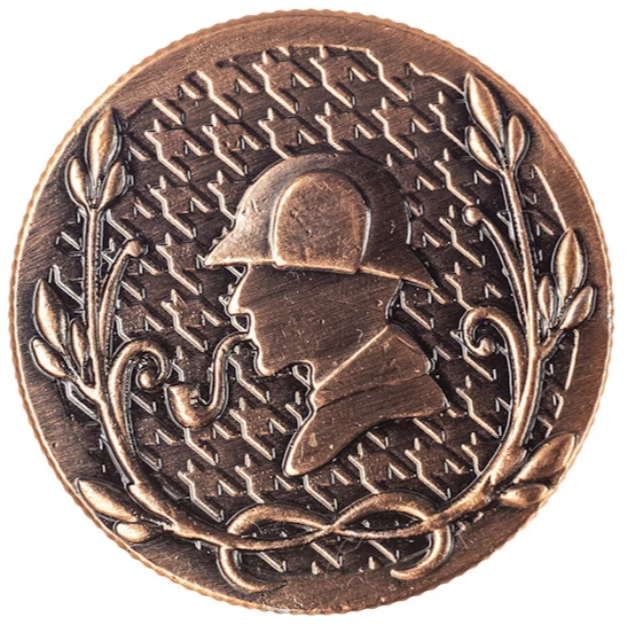 Pictured above is one side of the Sherlock Holmes coin that comes with the puzzle. The other side of the design features a monogram of the SH initials that can be seen on the book cover.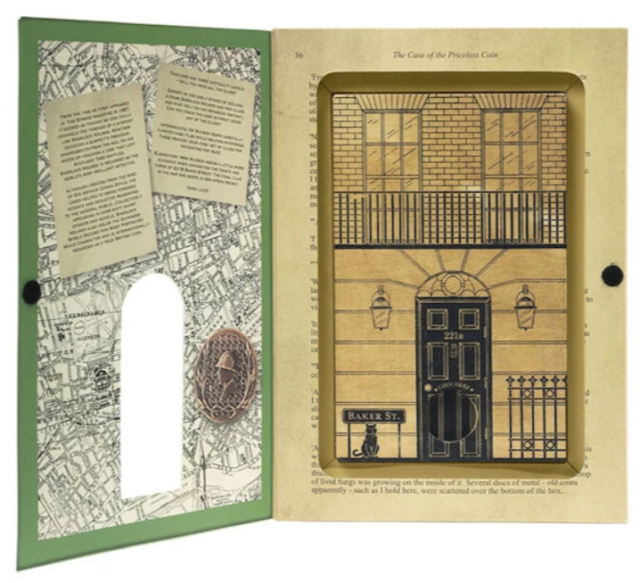 Here we have a look at the inside of "the book."
List price for the game is under 10 Euros and can be purchased HERE.
It appears that this company is expanding it's product line to include 5 other Sherlock Holmes themed games. One of which, the Case of the Treasury Safe also comes with the same coin and this game is priced at 13 Euros.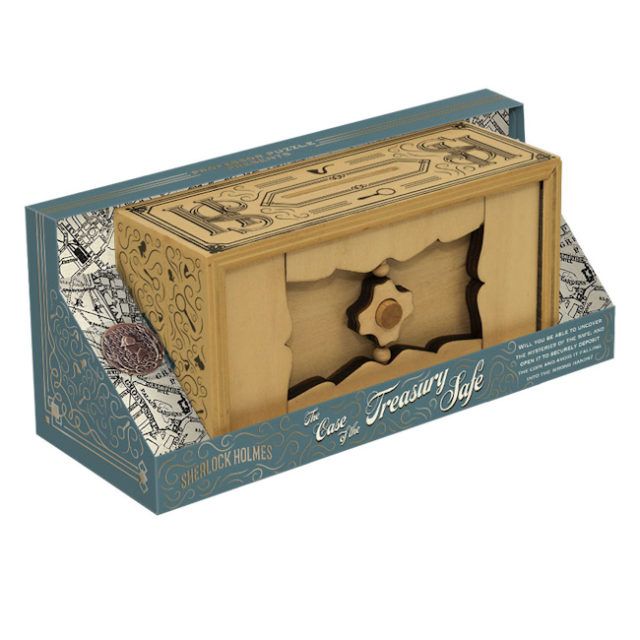 We have a few Garridebs who are avid gamers, so we hope to have more details about these games and the coin in future posts.
Thanks to the 88th Garrideb, Jeffrey A. Johnson, for bringing this to our attention.