Sherlockian Themed Coin Art
"… the pride which the artist takes in his own creation."
– The Adventure of the Empty House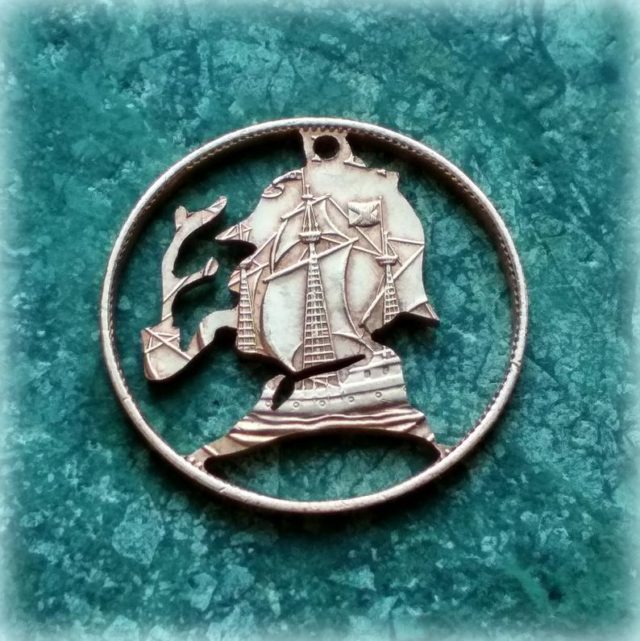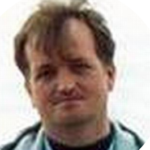 This post has been in the works for several years. There is a artist based in Moscow by the name of Alexandre who makes art by carving coins using a jewelry saw. These coin art items are fashioned to be worn as a pendant in most cases. His brief biography on Etsy reads as follows:
I've graduated the university mostly devoted machine building and metal treatment. But my main job is rather far from it and mostly connected with the endless rows and lines of digits. Мetal treatment activity, like Money sawing, allows me realize almost forgotten knowledges into life. Funny metal rounds lost their artificial monetary value and become pure art.
Describing his work as CoinCutCraft and ScrollSaw Art, he has sold his offerings online. He has had a store on Etsy since 2011.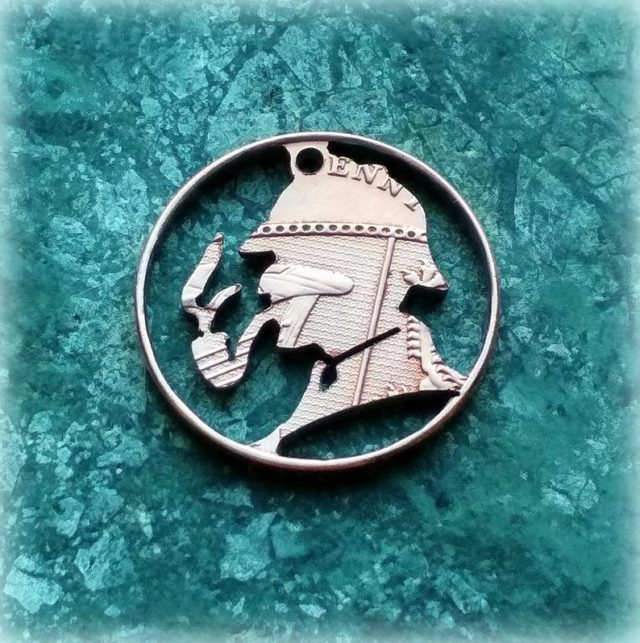 In reviewing his many creations, he has used a variety of circulating British and Russian coins. The Sherlock Holmes design comes up quite often in his gallery of previously sold items. As ths time, the shop has no items for sale (we recommend checking back from time to time). Generally, these items have been available for purchase for under $20, including shipping and handling.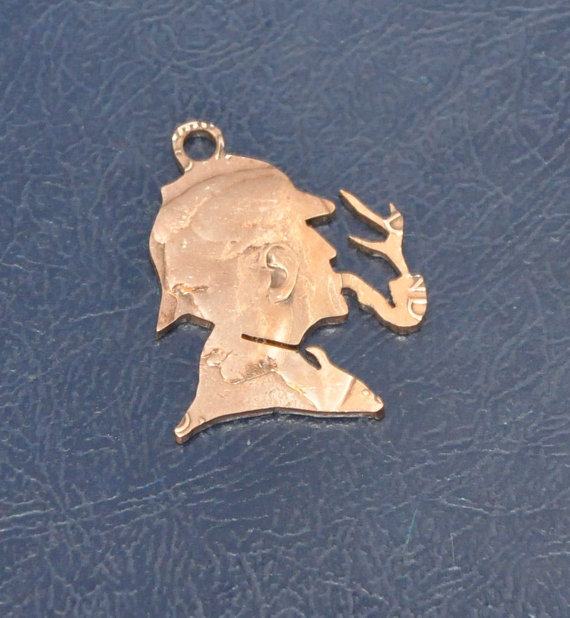 These are nifty items to add to your collection and I did purchase one for mine.
Thanks to our newest Garrideb, Jeffrey A. Johnson, for reminding us of these items.