More Post-Mint Modifications of the 2019 Sherlock Holmes 50 Pence Coins
"… there were several little changes carried out …"
– The Adventure of the Speckled Band (SPEC)
As this post is being written, just under 2,000 examples of the 2019 Sherlock Holmes 50 pence coins are being offered for bidding or purchase on a major online auction service. It is amusing to see many of the listings claiming for it to be a "rare" item. While the majority are examples directly from circulation or purchased from the British Royal Mint, there are several offerings that feature changes that were made after the coins left the mint. We've already done posts on the decaled coins being offered by the CoinCollective and the encapsulated examples being sold by the Westminster Collection. But wait, there's more!

We have the caricature of Holmes painted in black and white, rainbow and all black.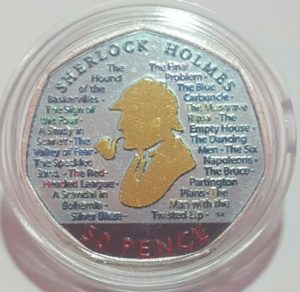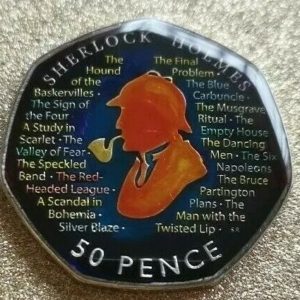 There are examples where portions of the reverse and the entire reverse have been enamelled.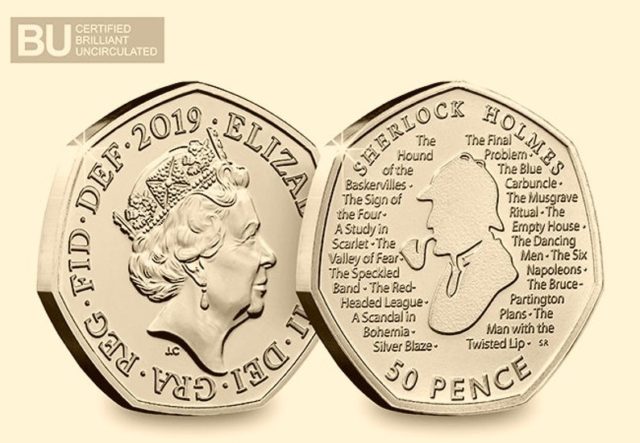 Or you could purchase one that is completely gold-plated.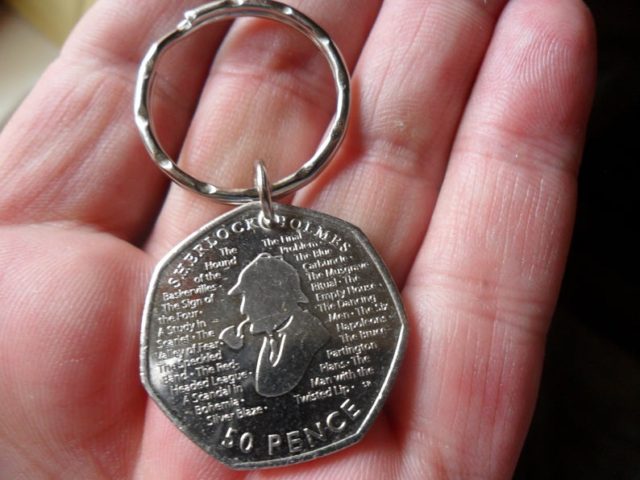 Perhaps as a key fob?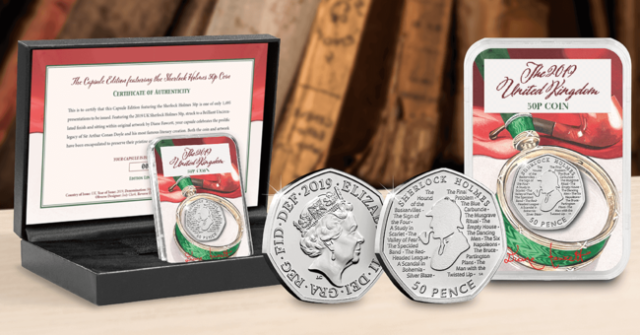 Then we have the "Capsule Edition" limited to 1,495 examples that are encapsulated with artwork signed by Diane Fawcett. You can learn more about Fawcett at her website, and this might be the topic of a future post. Notice that her signature is in red.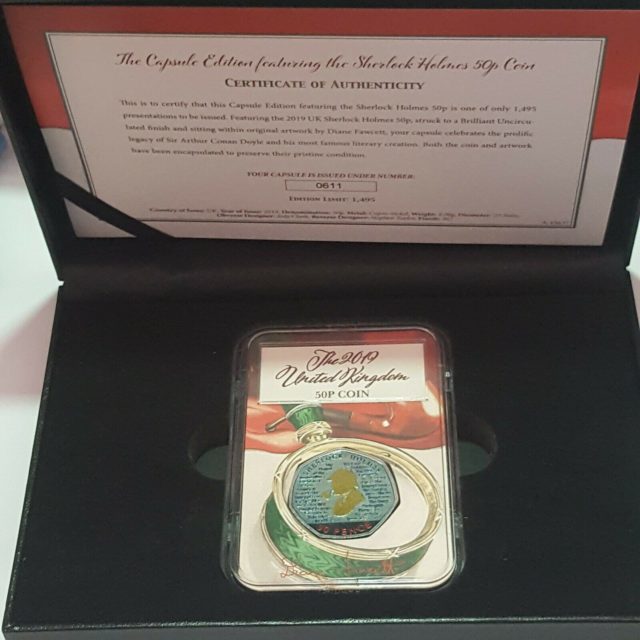 But wait, the coin in this presentation set  is colorized…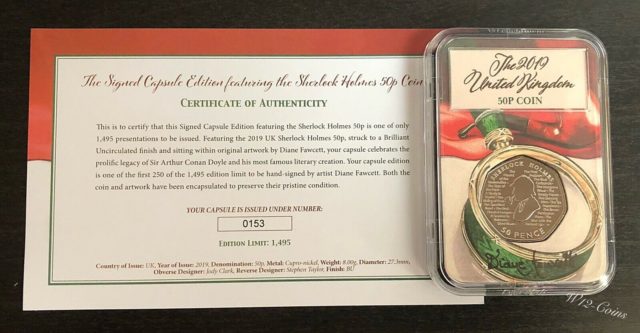 You could opt for the "Signed Capsule Edition" where the first 250 of the 1,495 limited examples come with a different certificate of authenticity and it appears to be signed in black ink. We have not seen a colorized version of the Signed Capsule Edition, but we also are not looking that hard…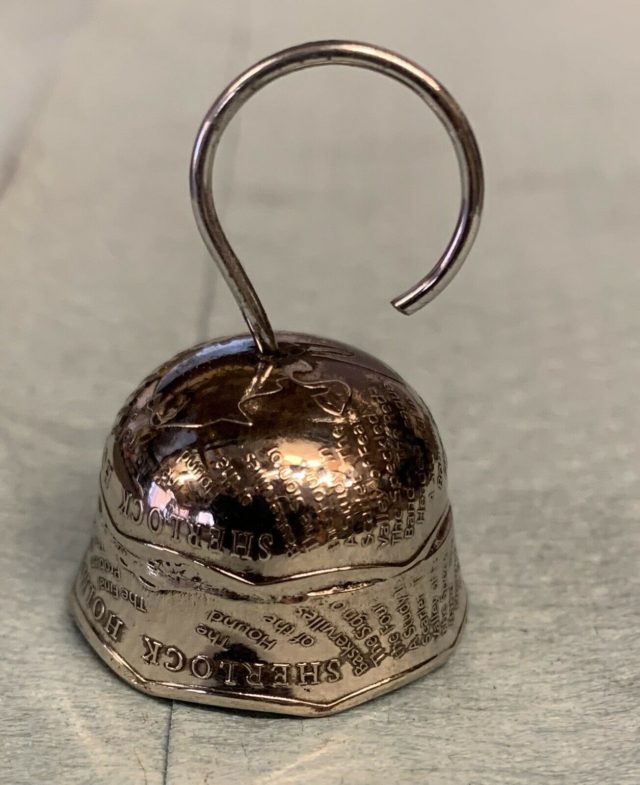 Maybe you would like to have a bell made from two of the coins, perhaps? There is no clapper, so I would think that this would not qualify as a bell….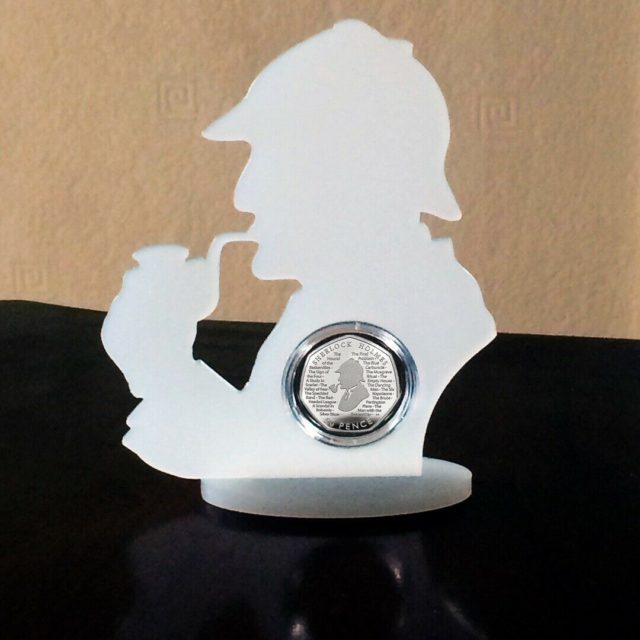 Lastly, this is one of the nicer presentation holders that you editor has seen to display the coin.
Are there any "completists" out there that plan to get any of these many variations thar are available?