2019 Sherlock Holmes 50 Pence Philatelic Covers & Encapsulations from the Westminster Collection
"Dear me, dear me! – the post office again!"
– The Adventure of the Missing Three-Quarter (MISS)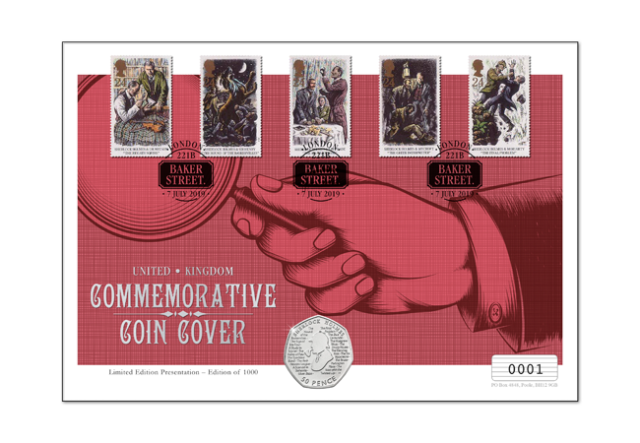 We have discussed previously the Philatelic-Numismatic Covers (PNC) that feature the 1993 British stamps that feature scenes from five stories from the Canon. With the recent release of the 2019 British Sherlock Holmes 50 pence coins, it is natural that we are now seeing new PNCs being made.
Pictured above is our first PNC and is marketed by the Westminster Collection. Only, 1,000 of these 190 x 127mm covers are being produced and arrive in a presentation folder with the all-important certificate of authenticity. The covers are postmarked Juy 7, 2019.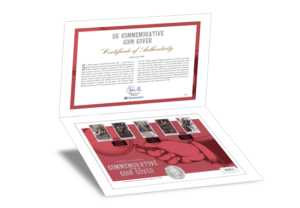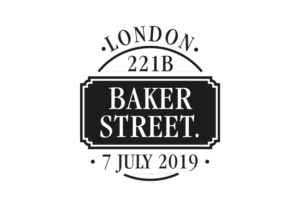 Westminster Collections has also released a similar product, the encapsulated DateStamp 2019 Sherlock Holmes 50 pence coin.
A brilliant uncirculated example of a copper-nickel 50 pence coin is encapsulated (identical to how major grading services like NGC or PCGS) with a stamp that was postmarked at Tower Hill in London on the day the coins were released into general circulation on May 22, 2019.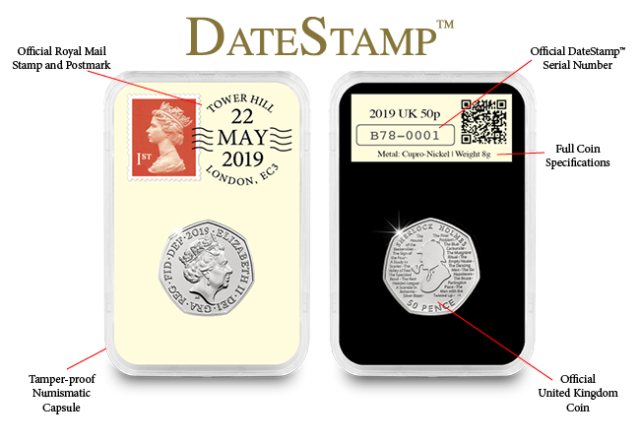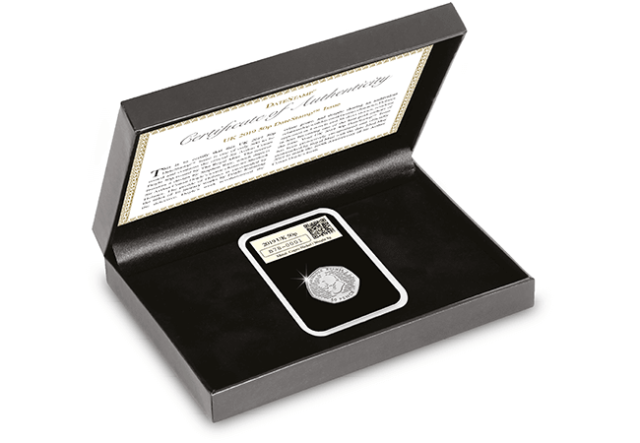 Much like the PNC, the DateSlab comes in a presentation case with a certificate of authenticity. Only 500 of these are being manufactured.
Both items retail for £20 on the company's website. Here's the rub – they will not deliver outside the United Kingdom! International visitors to the website are directed to the company's international site but, as this post is being written, the items are not listed. Scanning the listings of a major online marketplace, examples can be found. It appears non-UK residents can get examples for over double the retail price at this time.