Jeremy Brett Featured on Fantasy £20 Banknote
"… I've got more pounds to my name …"
– The Adventure of The Gloria Scott (GLOR)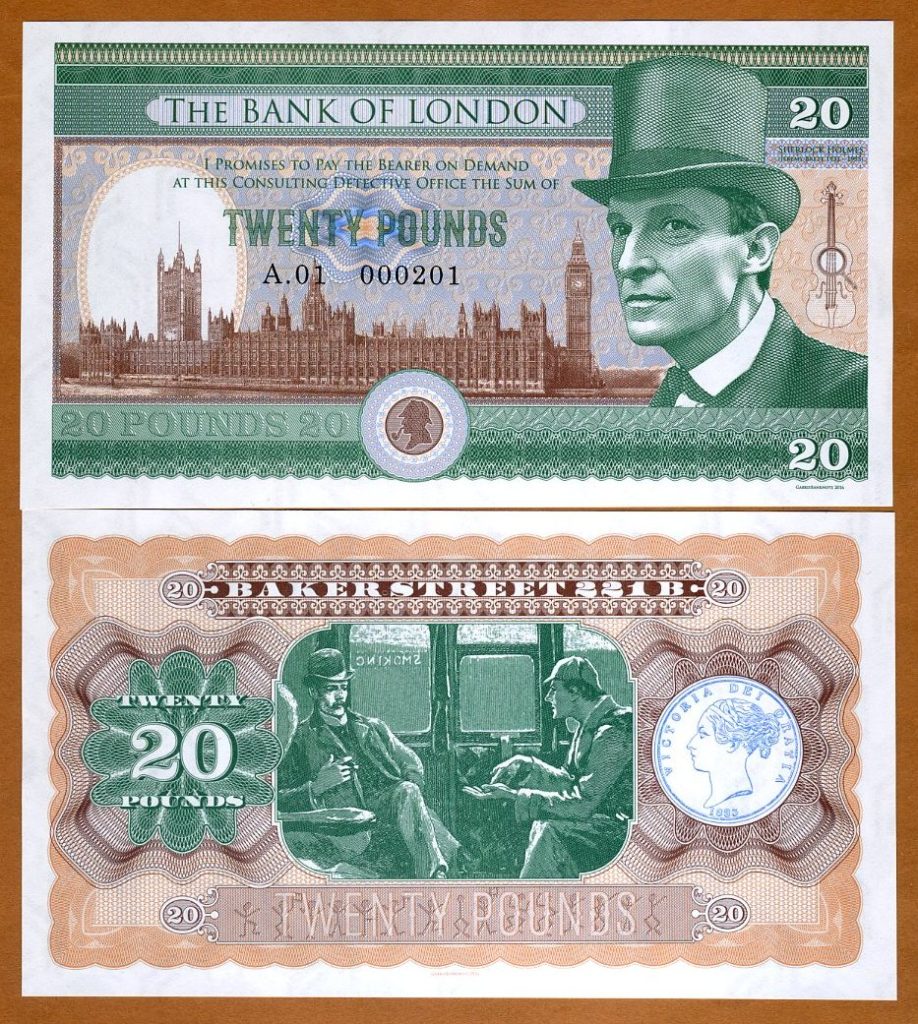 A fantasy £20 bank note for the Bank of London, featuring Jeremy Brett as Sherlock Holmes, was released for sale in late July 2016 on many of the online auction services.
The notes are incredibly well detailed and at first glance appear to be intaglio printed (as U.S. currency is), but they are offset printed. These notes have individual serial numbers (1,000 notes were printed) and feature watermarks, Ultraviolet fluorescent fibers, microprinting, and Ultraviolet seal overprint on the front.
Jeremy Brett is featured prominently on the front as is the Palace of Westminster and Big Ben. To the right of Brett, is Holmes's violin and magnifying glass.  Looking at the strings of the violin through the magnifying glass, you'll notice that the violin strings are actually the words SHERLOCK HOLMES micro printed. There is also a small bust of Holmes at the bottom center of the note and that is filled with micro printing as well.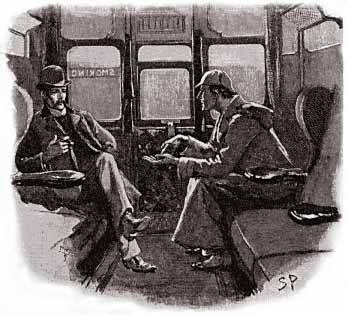 The back of the note features the Sidney Paget drawing from Silver Blaze as the central vignette and an 1885 coin featuring Queen Victoria. Behind the wording of TWENTY POUNDS at the bottom of the note are 15 dancing men symbols from The Dancing Men, which translates to AM HERE ABE SLANEY.
For those looking to find this on various online auction services, I would suggest searching using the phrase 2016 Sherlock 20 pounds.