"… had partaken of an excellent dinner."
– The Valley of Fear (VALL)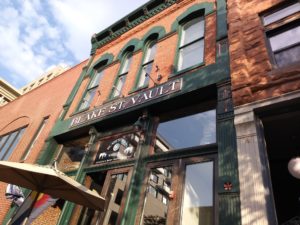 It was a lovely evening on August 2, when members of The Fourth Garrideb and Denver's Doctor Watson's Neglected Patients arrived at the Blake Street Vault in lower downtown Denver for the Numismatic Friends of Sherlock Holmes Dinner. The American Numismatic Association was holding their annual World's Fair of Money that week at the nearby Colorado Convention Center.
In attendance for good food, drink and conversation were Greg Ruby, Charles Davis, Walter Ostromecki, Darlene Cypser, Larry Feldman, Mark and Arlene Levy, Ron Lies, Joanna Moldow, Mary Ann and Michael Franden, Dennis and Franice Masel, and Gawain Connor.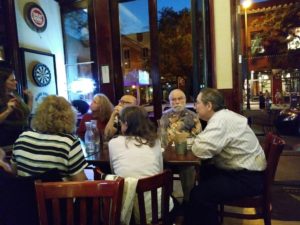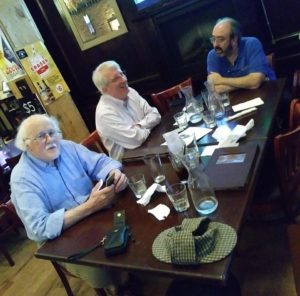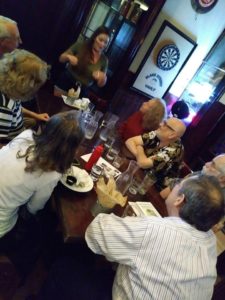 Above random photos of the attendees taken by Darlene Cysper, Chief Surgeon of DWNP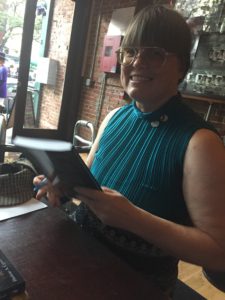 Photo of Darlene Cypser taken by Charles Davis
Our thanks to Darlene Cypser, Chief Surgeon of the DWNP, for graciously helping us to coordinate this dinnner. It is appreciated. If her name sounds familiar, she is the author of the pastiche The Adventure of the Apprentice's Coin.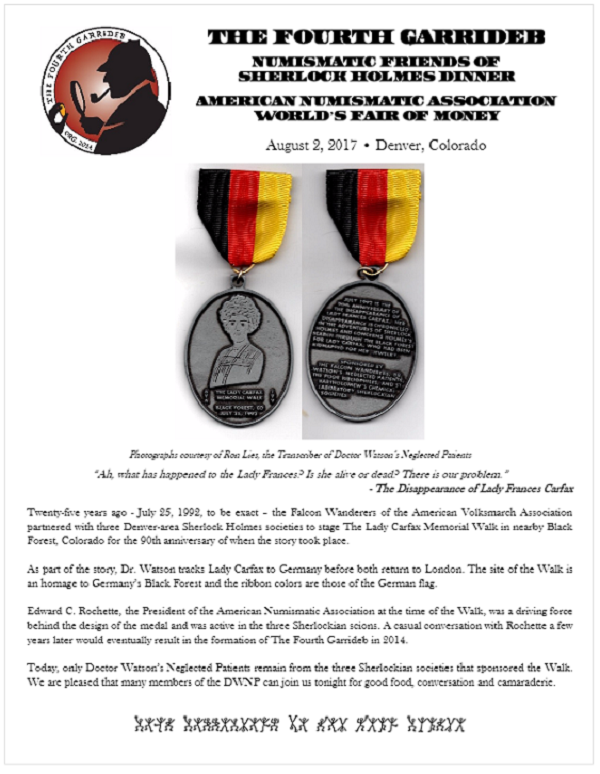 As has been our tradition, we issued a souvenir for the evening's dinner. For the third consecutive dinner, we issued a souvenir card  – this year featuring the Lady Carfax Memorial Walk Medal that was issued by the DWNP and 3 other groups 25 years earlier. Forty cards were prepared.
The American Numismatic Association will have it's National Money Show in Irving, Texas next March and then their World's Fair of Money in Philadelphia next August. We look forward to seeing folks at these two dinners next year.