May HolmeWork Assignment: Replica Shillings Sold To Sherlockians
"… Here are your wages.' He handed each of them a shilling."
– A Study In Scarlet (STUD)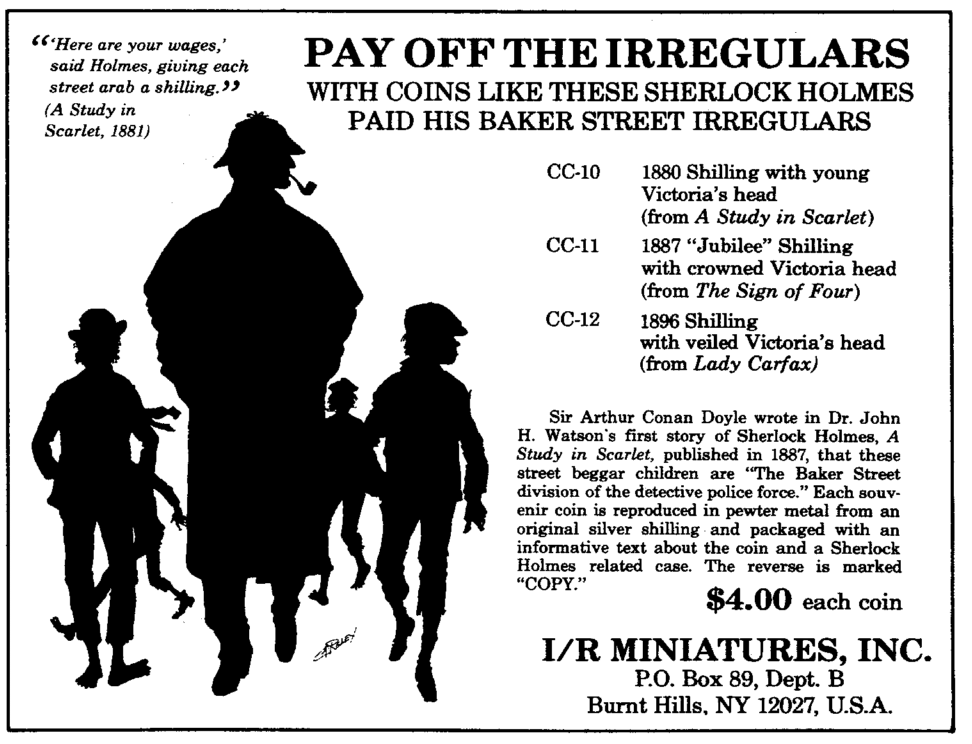 The above advertisement comes from the June 1987 issue of The Baker Street Journal (page 100, to be exact). A New York based company, I/R Miniatures, was selling replicas of the three different designs of the shillings issued during Queen Victoria's reign.
Instead of being struck in silver, like the original coins, these replicas were struck in pewter and sold for $4 each. Each coin was marked "COPY" on the reverse, as in accordance with the Hobby Protection Act of 1973.
The ad states that these coins were produced from an original silver shilling. This produces what is called an electrotype. To produce an electrotype you will need an electrolytic fluid and a mould that is covered with a very thin layer of metal. If you conduct electricity through the fluid, the metal within it will deposit on the metal within the mould. The sharper the mould, the better the result with its reproduction. Each electrotype is composed by two halves, so should see a seam around the edges of the coin.  To learn more about electrotypes, click here.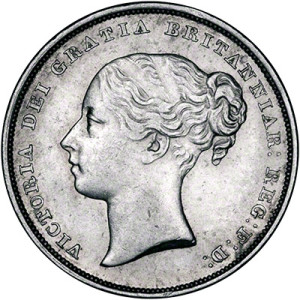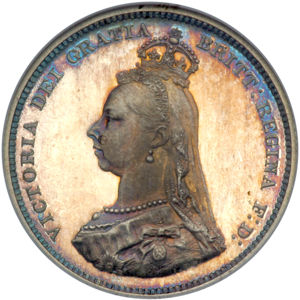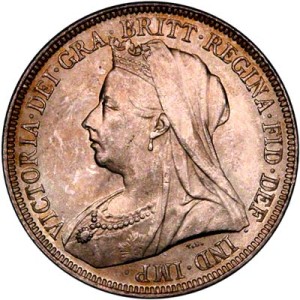 Left to Right: Young Head (circa 1880), Jubilee Head (circa 1887), Veiled Head (circa 1896)
These replica coins seem odd to your editor, as it would only be a few dollars more at the time to purchase the real silver coins.
The ad goes on to state that each replica coin is accompanied by "informative text about the coin and a Sherlock Holmes story."
So, has anyone out there seen these replicas and the accompanying "informative" texts?