"Holmes stopped at a post office…"
– The Adventure of the Creeping Man (CREE)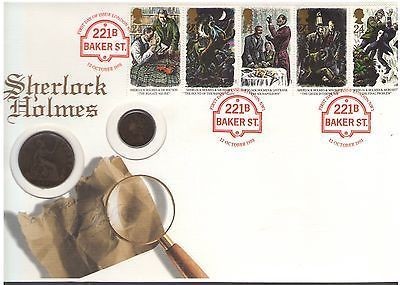 In 1993, the Royal Mail issued a set of 5 24-pence stamps featuring scenes from different Sherlock Holmes stories. Fleetwood, the philatelic collectibles firm, issued a Philatelic Numismatic Cover (PNC) featuring the stamps along with a Victorian farthing and penny. The envelopes were cancelled on October 12, 1993, the first day of issue for the stamp.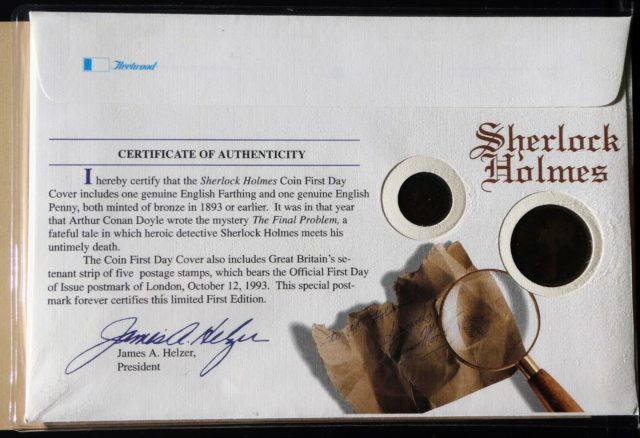 The inclusion of the farthing is curious, as it is only mentioned once in the entire Canon – "You shall not have a farthing from me," from The Beryl Coronet. However, if we consider that this was a money making venture and farthings were more affordable than a half-penny, the logic becomes clear. Both the farthing and penny are dated 1893 or earlier. The back of the envelope serves as the all-so-important certificate of authenticity.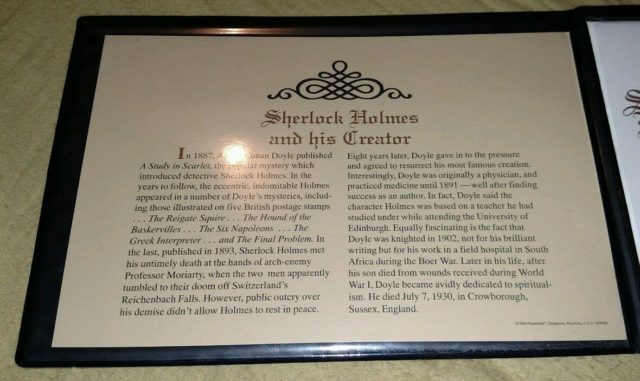 The PNC came with a descriptive card detailing some facts about Holmes and his creator, Arthur Conan Doyle. All items were placed inside a leatherette display holder.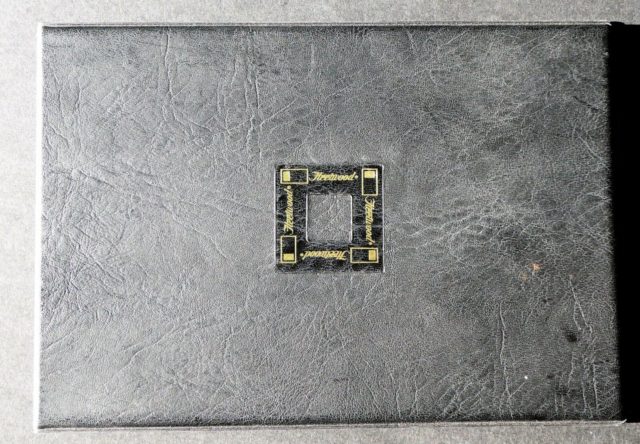 Below are the five stamps – Reigate Squire, Hound of the Baskervilles, Six Napoleons, Greek INterpreter and the Final Problem. Scan the stamps closely – on each one is a letter that will eventually spell out the name DOYLE.