Another Portrait Medal Of Vernet
"… my grandmother, who was the sister of Vernet, the French artist."
– The Adventure of The Greek Interpreter (GREE)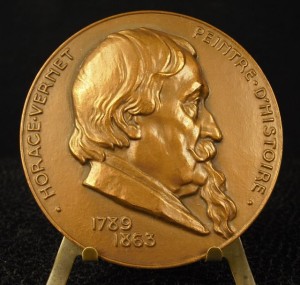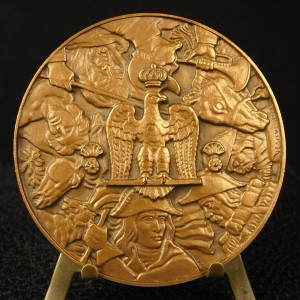 In 1968, the Monnaie de Paris struck this 68mm bronze medal to commemorate the life of Horace Vernet.
The obverse features a right facing bust of Vernet. The reverse has the French imperial eagle as the central design encircled by nine other elements from Vernet's paintings.
Any other information about this medal would be welcomed by your editor.