Greece Issues Two 2017 Coins Honoring Diogenes
"Well, in the Diogenes Club, for example."
– The Adventure of the Greek Interpreter (GREE)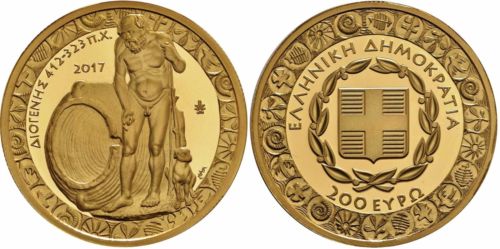 Earlier this year, the Greek Ministry of Finance authorized the Bank of Greece to issue two "collector" coins featuring the philosopher Diogenes. Many of you are probably familiar with the mention of the Diogenes Club, the familiar haunt of Mycroft Holmes, in two of the stories from the Canon – The Adventure of the Greek Interpreter and The Adventure of the Bruce-Partington Plans.
We have briefly discussed Diogenes in the past – the inaugural meeting of the Diogenes Club of Washington, D.C. Diogenes was an ancient Greek philosopher and was one of the founders of the philosophy known as cynicism. His father was a minter of coins, and later, Diogenes would be banished from Sinope (now modern-day Turkey) for debasing the coinage in a scheme with his father.
Pictured above, is the gold 200 Euros coin that was released for sale in April. The coin has a diameter of 22.1 millimeters, weighs 7.98 grams and is .916 pure gold. Only 1,000 coins are being struck in proof condition.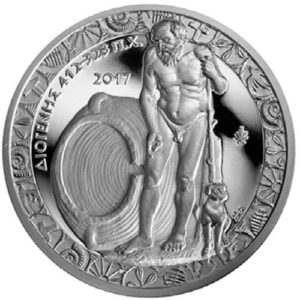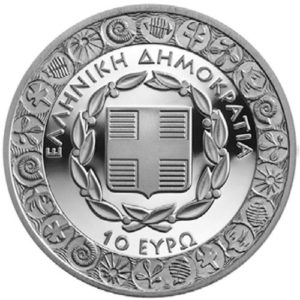 The silver 10 Euros coin is also offered in proof condition and has a maximum mintage of 2,000. This coin has a diameter of 40 millimeters, weighs 34.1 grams and is .925 fine silver.
Both coins come in presentation cases and are accompanied by the oh-so-important certificate of authenticity. You wouldn't want to buy a possibly debased coin featuring Diogenes…..
These coins can be found on the usual major auction websites, as well as the websites of many coin dealers that specialize in modern bullion and collector coinage.