NYPD Challenge Coin Features a Sherlockian Mickey Mouse
"… a gentle little white mouse …"
– The Adventure of the Blanched Soldier (BLAN)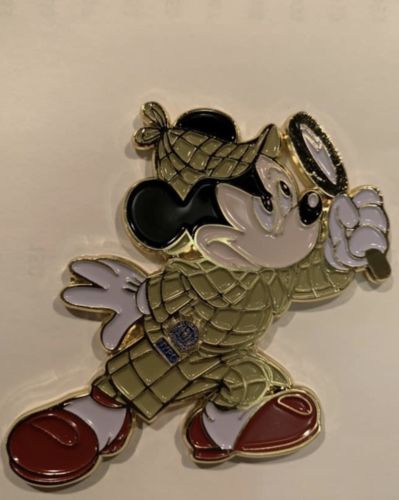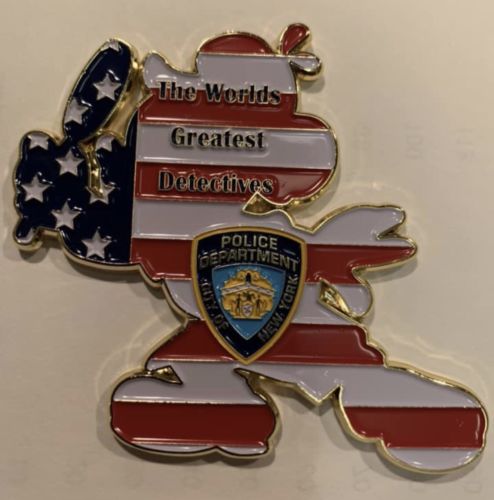 We have another Sherlockian themed challenge coin, featuring Mickey Mouse, from the New York Police Department Detectives. We believed these were just manufactured in the past year, as they started to appear in some online auction sites in large numbers, beginning in October.
OBVERSE: (full body portrait of Mickey Mouse, facing right, with deerstalker cap and cape, magnifying glass and a NYPD police badge)
REVERSE: The World's / Greatest / Detectives / (NYPD logo, on a background of the United States flag)
70mm by 75mm, Irregular Shaped, Enamel
This design of Mickey Mouse has seen some usage, also being used on a challenge coin from Walt Disney World Security and a Chinese phone card.