The 2018 140 Varieties of Tobacco Ash Dinner Medal
" I have, as you know, devoted some attention to this, and written a little monograph on the ashes of 140 different varieties of pipe, cigar, and cigarette tobacco."
– The Boscombe Valley Mystery (BOSC)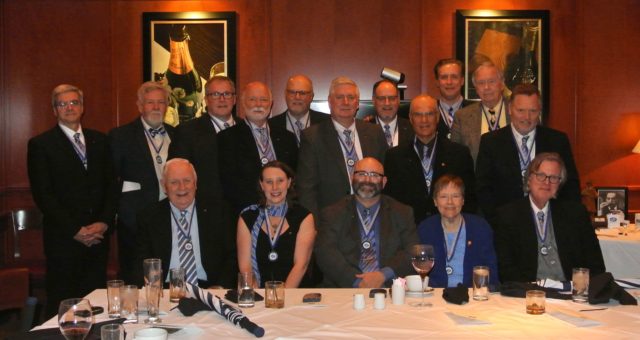 The attendees of the 2018 140 Varieties of Tobacco Ash Dinner
Violin players. Bicycling enthusiasts. Coin collectors. There are numerous Sherlockian groups out there devoted to obscure mentions from the Canon. One of my personal favorites is The 140 Varieties of Tobacco Ash that gathers annually in Indianapolis to enjoy a few cigars and partake in a few alcoholic beverages.
The April 28, 2018 gathering was the group's 20th annual meeting and to commemorate the event, a medal was issued.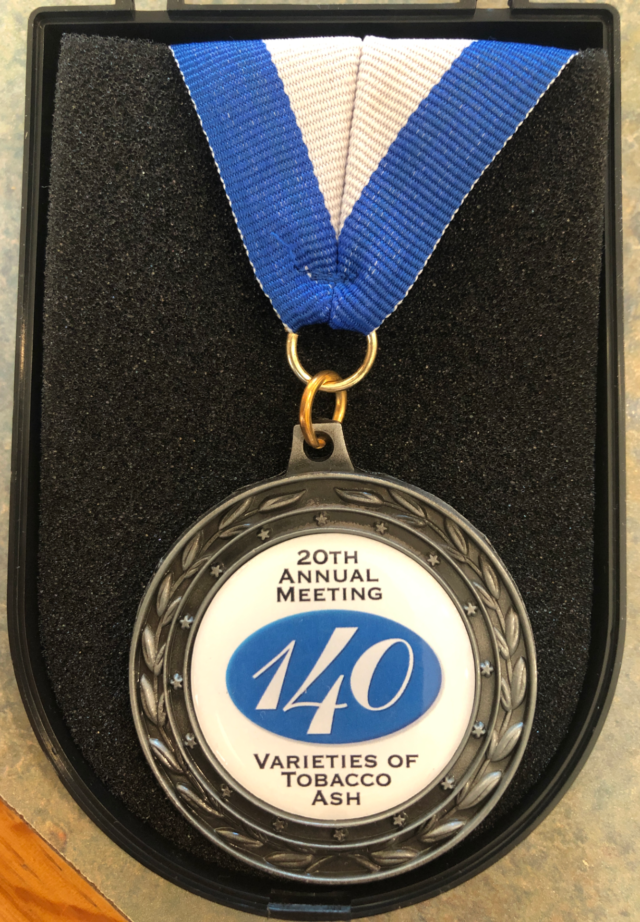 OBVERSE: 20TH / ANNUAL / MEETING / 140 / VARIETIES OF / TOBACCO / ASH (encircled by 16 stars within a laurel branch wreath)
REVERSE: (space available to engrave recipient's name) / Crown TM
51mm, Round, Base-metal, suspended from a 22mm wide ribbon of silver and blue stripes of equal width
According to Steven Doyle, organizer of the group, only 18 medals were manufactured for the event, one per member.
Thanks to the 59th Garrideb, Monica Schmidt, for alerting us to this medal and for the pictures.