A Sherlockian Challenge Coin from Walt Disney World
"… like a mouse …"
– The Sign of the Four (SIGN)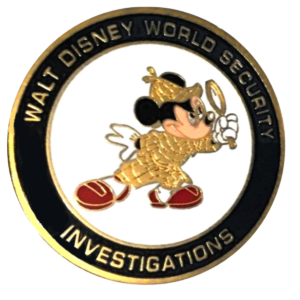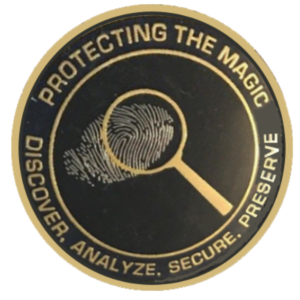 One of your editor's fondest childhood memories is a family vacation to Walt Disney World in Orlando, Florida. Your editor's trip was in the early days of the amusement park, before there was Space Mountain or EPCOT. A return trip might be in order to try and obtain one of these challenge coins.
OBVERSE: WALT DISNEY WORLD SECURITY / (Mickey Mouse, facing right, in deerstalker and cape, with magnifying glass) / INVESTIGATIONS
REVERSE: PROTECTING THE MAGIC / (fingerprint and magnifying glass) / DISCOVER, ANALYZE, SECURE, PRESERVE
38mm, Round, colored enamel
These challenge coins were manufactured by SymbolArts of Ogden, Utah and are believed to have been made between 2016 and 2018.