Get Sherlock Holmes Themed Personalized Checks
"Have you your cheque-book?"
– The Adventure of the Beryl Coronet (BERY)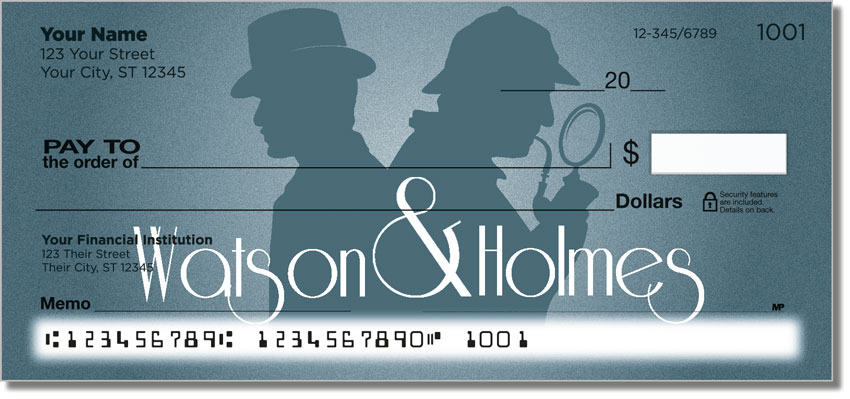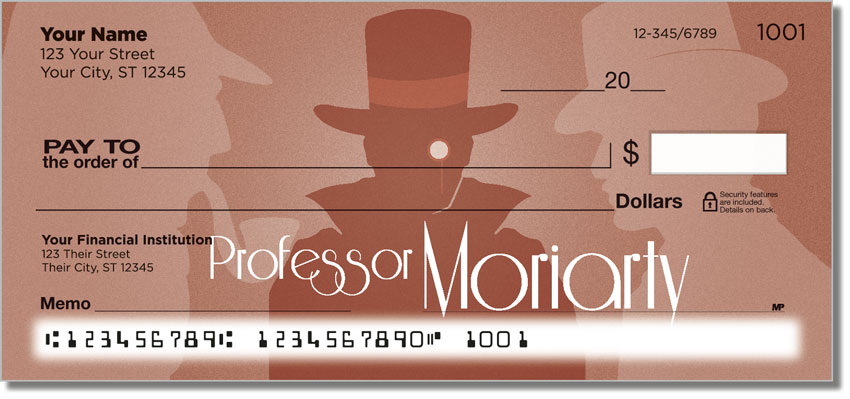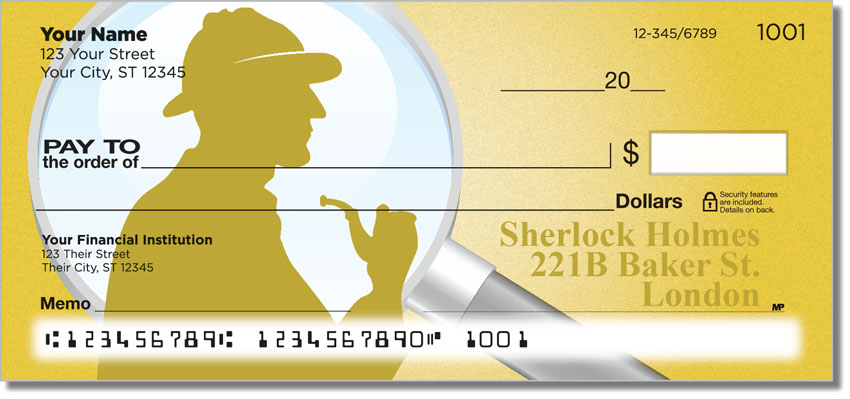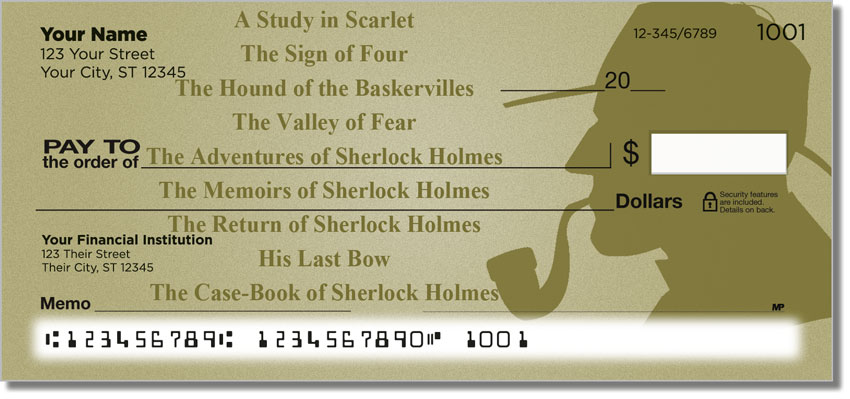 The hardcore Sherlockian numismatist now has the option of getting checks printed with Sherlockian themes. These could be the perfect way to send your payment for a club meeting dinner or paying for purchases in the Vendor Room during the BSI Weekend in New York.
Check Advantage offers four different designs when purchasing their Sherlock Holmes portfolio.
The first design features the silhouettes of Holmes and Watson, while the second offers a similar treatment for Professor Moriarty. The third design has a bust of Holmes under a large magnifying glass and features the 221B Baker Street address prominently.  The fourth design features a left facing profile of Sherlock Holmes and has the 4 novels and 5 series listed in the background.