Louis Hector's Only Film Role! – Northwest Passage (1940)
"… the actors have passed for ever out of our busy lives."
– The Adventure of the Solitary Cyclist (SOLI)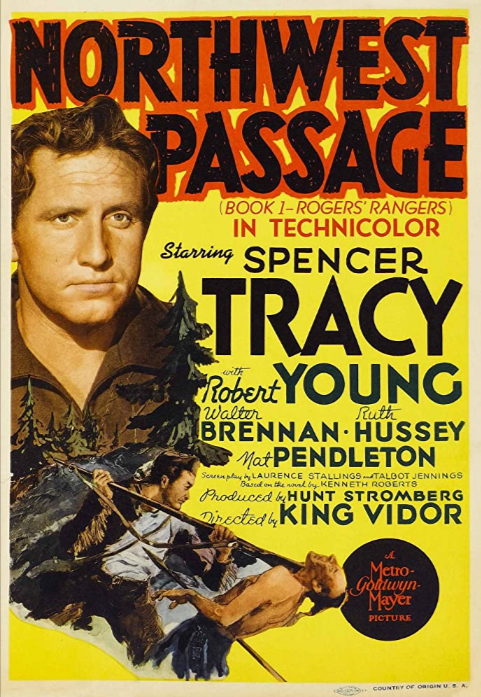 In February, 1940, Metro-Goldwyn-Mayer Pictures released Northwest Passage (Book 1 – Rogers Rangers). Directed by King Vidor and starring Spencer Tracy as Richard Rogers. This was MGM's most expensive production since its 1926 production of Ben Hur and was filmed on location over several months in the Pacific Northwest.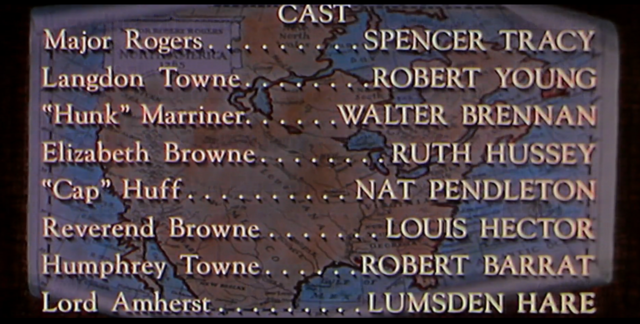 While reviewing the credits, you'll notice that Louis Hector portrayed Reverend Browne. Hector is known mainly by us Sherlockians as the radio voice of Sherlock Holmes during the 1934-1935 season, and for being the first Sherlock Holmes on television when The Adventure of the Three Garridebs was aired twice in 1937 and 1938.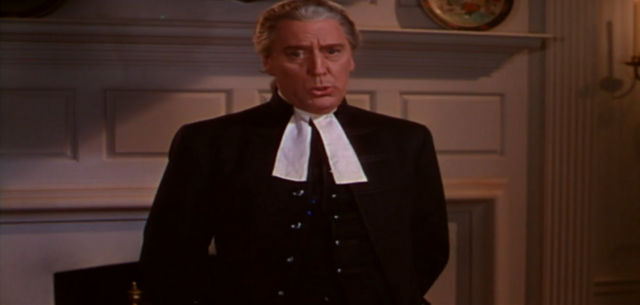 Louis Hector as Reverend Brown in Northwest Passage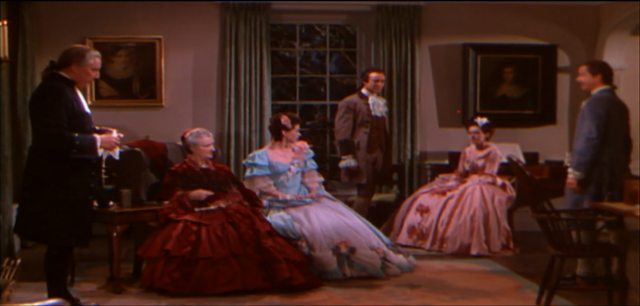 In Hector's 90-second (being generous) scene, he is dismissive of Robert Young's (far right in picture above) character of Langdon Towne who wishes to wed Elizabeth Browne (played by Ruth Hussey, in blue dresss). The sreenplay writers have taken some liberties, as in reality, Richard Rogers was married to Elizabeth Browne
While we have shared some of Hector's 1950s television work and some of his radio work, this film is the ONLY opportunity to see him act, and fairly shortly after his two television performances as Holme.
If you double-click on the movie poster above, you'll be able to view Hector's entire scene.
They don't make movies like this anymore, and after 80 years, it may not be considered politically correct.