TFG Issues Souvenir Card at Norwegian Explorers Conference
"… at this conference."
– The Adventure of the Mazarin Stone (MAZA)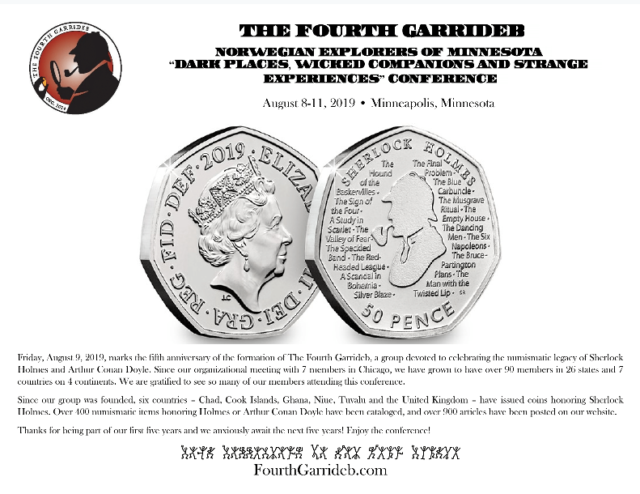 Our friends at the Norwegian Explorers of Minnesota held their triennial conference this past week with the theme of "Dark Places, Wicked Companions and Strange Experiences." Friday, August 9 also happened to be the fifth anniversary of our group's founding.
To celebrate the event, our group issued the above pictured souvenir card that was distributed to conference attendees. The card measures 8.5 inches by 11 inches and was produced on card stock. This is one of our larger issues, with 150 cards being produced.
Our organization was well represented with 15 Garridebs in attendance during the conference. On three different tries, we attempted to take a group photo with no success.
Our sincere thanks to the Norwegian Explorers for their hospitality during the weekend and congratulations for a successful conference.