A Lucky Penny From Sherlock Homes of Indiana
"…  I was lucky enough to find one."
– The Adventure of Wisteria Lodge  (WIST)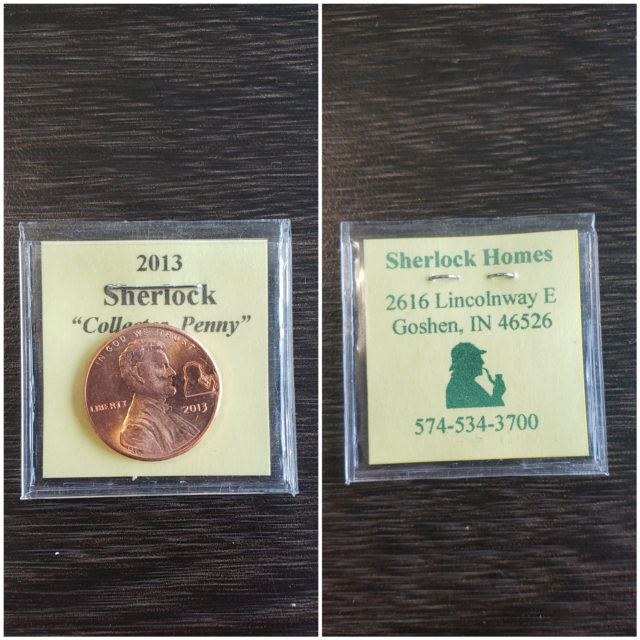 We mentioned that Sherlock Homes of Indiana had a surprise for us in our recent post on their encased cents that was an earlier HolmeWork assignment. Garry Huffman, the president of Sherlock Homes of Indiana, answered our questions about the encased cents and then mentioned that for five years they produced a collector penny that has the silhouette of Sherlock Holmes micro engraved on a U.S. one cent piece.
Various dates and mint marks were used for this project. In an attempt to get examples of these collector pennies into the hands of collectors, Gary and his daughter mailed 3 examples to 3 different coin dealers in all 50 states. So, there is some hope you might be able to find one of these near your home!
Our thanks to Gary Huffman of Sherlock Homes of Indiana for supplying us with this information.