A Basic Timeline of Terra 221B – The Three Garridebs
"… this enables me to fix the date …"
– The Adventure of the Three Garridebs (3GAR)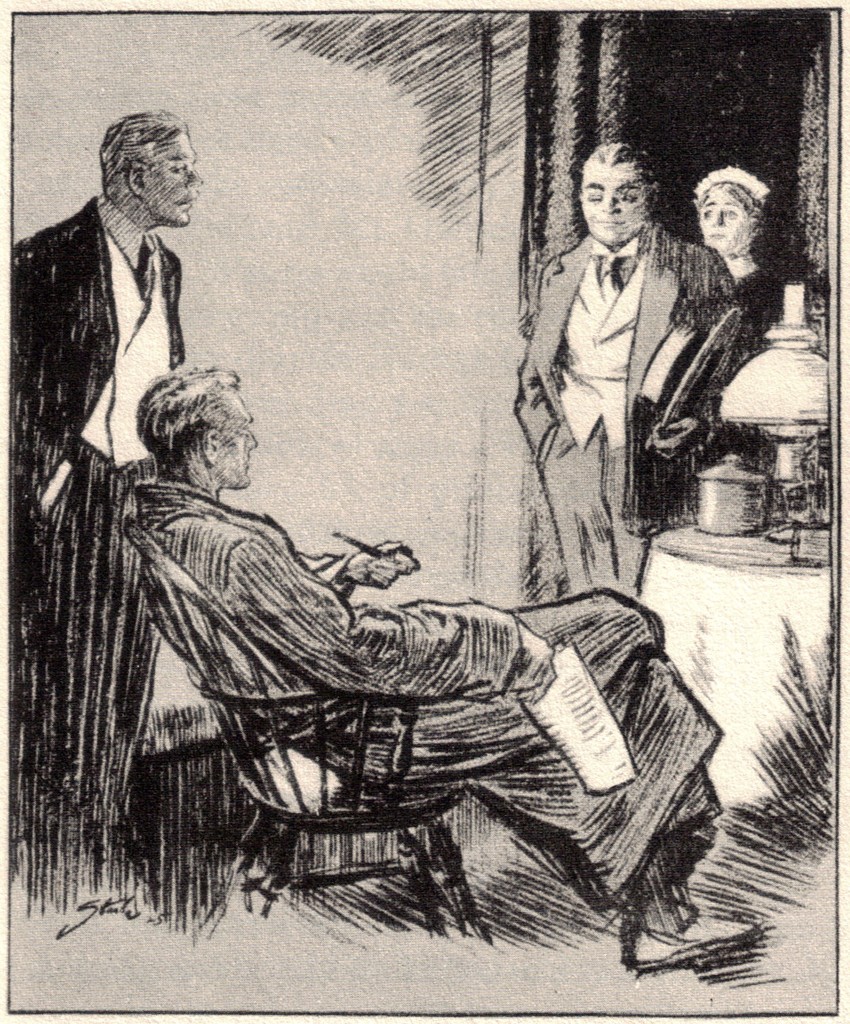 Editor's Note: Back in 2000-2001, Brad Keefauver, the 41st Garrideb, was a discussion leader on the Hounds of the Internet and was publishing The 17 Steps discussion questions that we have been reprinting here monthly. In addition, he would also publish a separate post concerning the dating of the story that was being discussed that week. We are pleased to reprint his column concerning the dating of The Three Garridebs, the story our group takes it name from.

The Three Garridebs.
The case begins Thursday, June 19, 1902.
Why?
STATEMENT OF THE MONTH AND YEAR:
"I repeat, however, that this enables me to fix the date, which was the latter end of June, 1902, shortly after the conclusion of the South African War. Holmes had spent several days in bed, as was his habit from time to time . . ."
TIME OF HOLMES'S VISIT TO LITTLE RYDER:
"Well, we shall be round about six."
STATEMENT OF THE SEASON:
"It was twilight of a lovely spring evening, and even Little Ryder Street, one of the smaller offshoots from the Edgware Road, within a stone-cast of old Tyburn Tree of evil memory, looked golden and wonderful in the slanting rays of the setting sun."
MEETING OF THE GARRIDEBS:
"I went after him two days ago and explained the whole matter to him."
"He called last Tuesday."
CRIME AND SENTENCING FOR KILLER EVANS:
"You shot this man Prescott, did you not?"
"Yes, sir, and got five years for it."
OTHER KILLER EVANS FACTS:
"Aged forty-four. . . . Came to London in 1893. Shot a man over cards in a night-club in the Waterloo Road in January, 1895. Man died, but he was shown to have been the aggressor in the row . . . . Killer Evans released in 1901."
NATHAN GARRIDEB'S TENANCY:
"Our client, as he told us, has been there five years. It was unlet for a year before then."
WHAT THE BARING-GOULD ANNOTATED SAYS:
June 26, 1902.
WHAT ZEISLER, THE KING OF CHRONOLOGY, SAYS:
June 26, 1902.
THE BIRLSTONE RAILWAY TIMETABLE:
A combination of three factors give us the date of "The Adventure of the Three Garridebs":
1. The case starts two days after the Tuesday meeting of the Garridebs.
2. The case starts in the second half of June 1902.
3. Watson refers to it as spring.
Putting those three factors together gives us one date, and one date only: Thursday, June 19, 1902.
The sun seems to be setting as Holmes gets to Garrideb's apartment at the pre-arranged time of six o'clock, which doesn't correspond to near-equinox June whatsoever. This, however, we simply must ascribe to Holmes's tardiness.