Diogenes Club of Washington, DC Issues Challenge Coin
"It is for the convenience of these that the Diogenes Club was started …"
– The Adventure of the Greek Interpreter (GREE)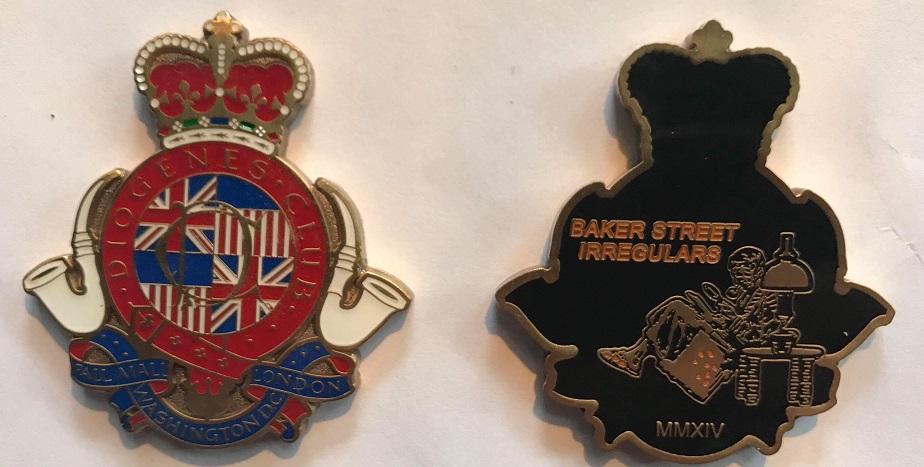 The Diogenes Club of Washington, DC is one of the newer scions of the Baker Street Irregulars, having been founded just a few months after our own group was formed in 2014. Organized by the 36th Garrideb, Michael J. Quigley, who holds the investiture of "Lord Saltire," he was inspired to create a challenge coin for his group after he purchased one of the challenge coins that The Fourth Garrideb issued in 2015.
OBVERSE: (seal of the Diogenes Club of Washington, DC)
REVERSE: BAKER STREET / IRREGULARS / (Frederic Dorr Steele illustration of Holmes in a chair, with a lamp on side table) / MMXIV
Irregular Shaped, Enamel
Mintage is limited to 100 pieces and were being sold for $20 each. Mail orders are not being accepted at this time, but can be purchased directly from Sherlockian events that Quigley is attending.
Membership in the Diogenes Club is limited to those that have worked for the government (Federal, state or local) in any capacity. Attendance at Diogenes Club events is open to all Sherlockians.