An Update about the Fantasy 10 Pound Kingdom of Great Britain Banknotes
"You see, but you do not observe."
– A Scandal in Bohemia (SCAN)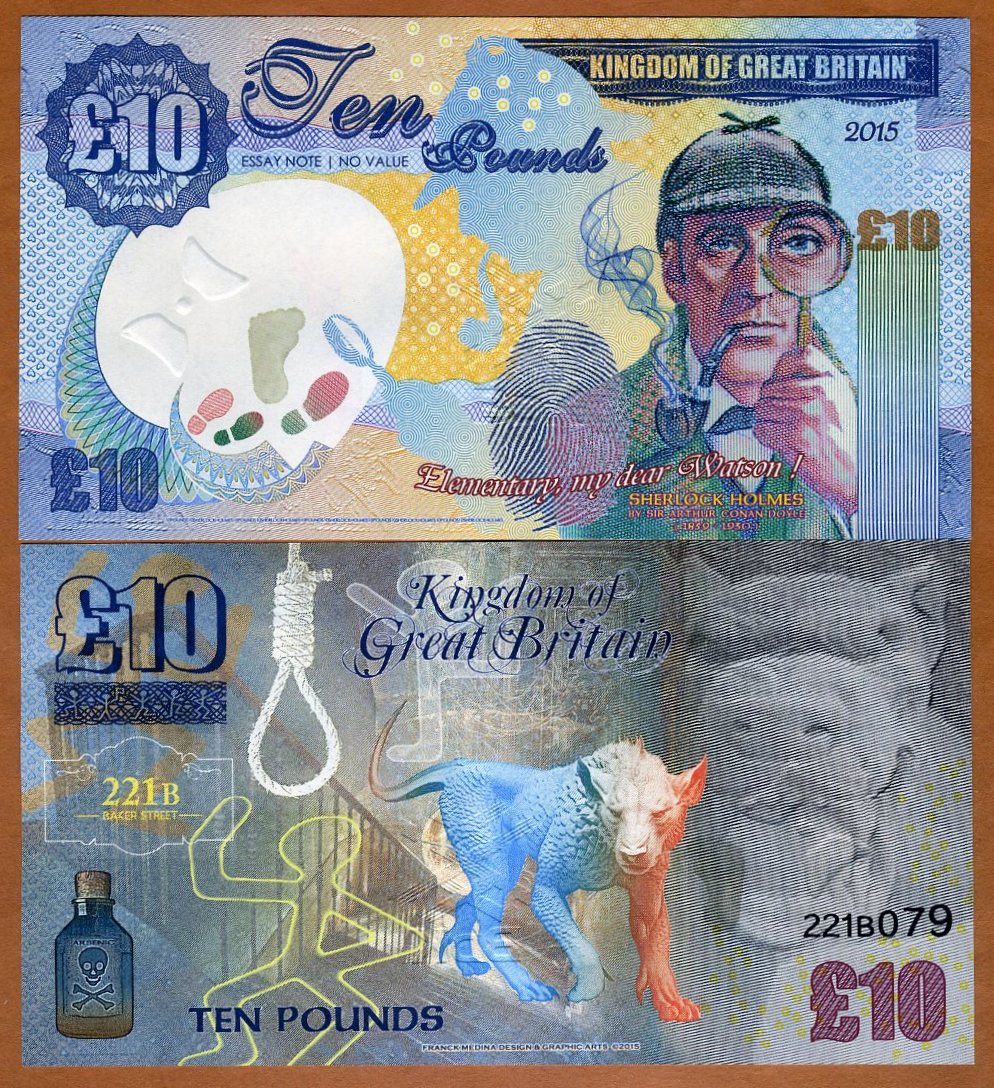 The original 2015 issue
Back in 2015, we first reported about a fantasy £10 banknote of the Kingdom of Great Britain that features Sherlock Holmes and various images from the stories of the Canon. Since that time, we have seen hundreds of listings on major online auction services for these fantasy banknotes.
Or, so we thought… As Holmes was once quoted, "You see, but you do not observe." In looking closer, there are FOUR different varieties of these banknotes that now exist – 2015, 2016, 2017 and 2018. In the upper right hand corner on the front of the notes, the date can be found.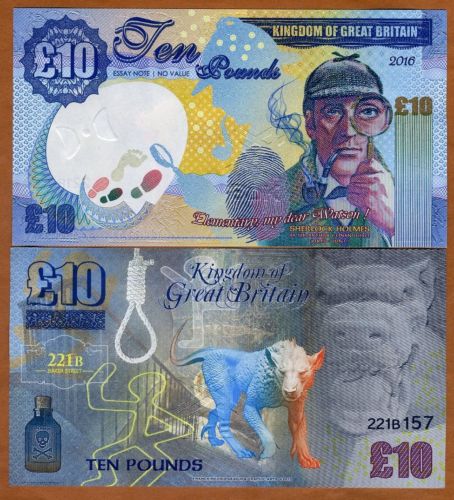 The 2016 issue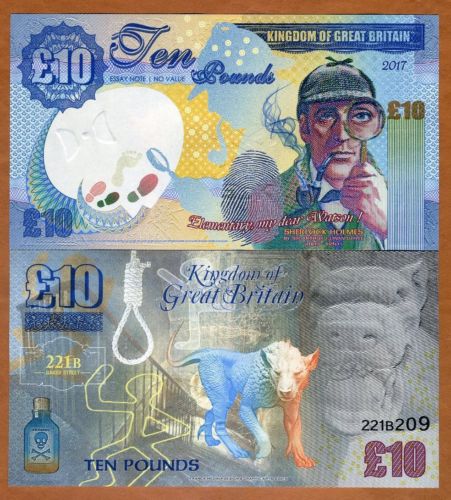 The 2017 issue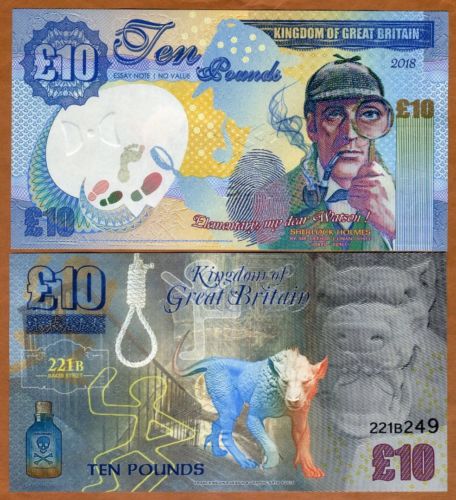 The 2018 issue
Check those auction listings carefully!