Altamont's Agents of Albany's Lapel Pin
"I grudge Altamont nothing."
– His Last Bow (LAST)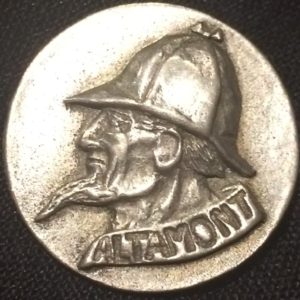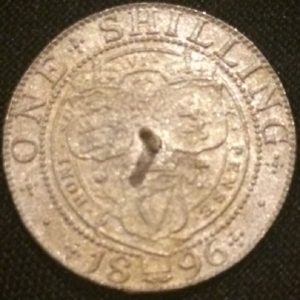 On October 23, 1978, the group Altamont's Agents was formed in Albany, New York, meeting at a pub that was named Holmes and Watson, Ltd. This group would go on to be recognized as a scion of the Baker Street Irregulars.
In 1989, the group would have the above pictured lapel pin manufactured by I/R Miniatures. The pin was designed by Charles A. Meyer, BSI and would be sculpted by William F. Imrie. The pin shows Holmes sporting the whiskers that made up the bulk of his "disguise." The back of the pin has the reverse design of an 1896 British shilling, which was a day's pay for a member of Holmes's Baker Street Irregulars.
The pin was cast in Britannia metal and 221 pins were made.
They did a very nice job of replicating the shilling for this pin. Compare the pin to a real shilling below….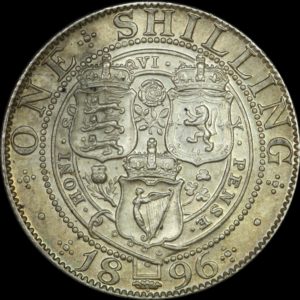 Thanks to Evelyn Herzog, wife of John Baesch, the 25th Garrideb, for sharing this with us