Meet the Garridebs: William Pavey Meskan
"A little later the chief constable sent for me."
– The Adventure of the Golden Pince-Nez (GOLD)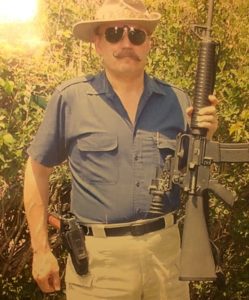 It's been just over a year since we last published one of our "Meet the Garridebs" features. Let's take this opportunity to meet the 12th Garrideb, William Pavey Meskan, aka Beau. One of our founding charter members (Syracusean, of the best period), Beau chose his investiture to be The Lord High Constable.  This name sounded good to Beau as this post has been vacant for over 60 years and he is a former Chicago cop!
Beau's nickname is taken from Beau Brummel, a fashion setter and confidant of the future King George IV. Brummel can only be described as a "buck in the days of the Regency."
Meskan is retired as the President and Chairman of two companies – Plastic Capacitators, Inc., a manufacturer of capacitors, power supplies and pulse-forming networks for X-rays, TV/radio transmitters, radar systems, nuclear submarines and missile systems, along with a few other interesting devices, and The Clybourn Corporation, a Chicago-based real estate development company.
Beau is an active member of several Chicago area Sherlockian groups. He was Sir Hugo Baskerville XXII of Hugo's Companions . In addition to the Hounds, Meskan belongs to the Detectives of Chicago Central, The Scotland Yarders, Hounds of the Baskerville (sic), the STUD Sherlockian Society, the Torists, the Criterion Bar Association  and Colonel Sebastian Moran's Secret Gun Club. The Secret Gun Club is probably unique among Sherlockian clubs in that it only meets every four years, on February 29th.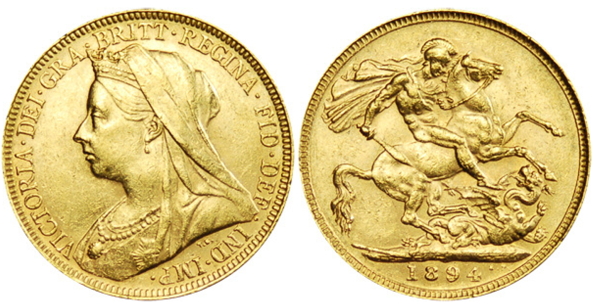 A member of the American Numismatic Association, Beau's coin collecting interest is primarily English coins, particularly gold sovereigns of Queen Victoria.
Meskan has an eclectic assortment of books, figurines, original art, Christmas tree ornaments, photographs, a mini-sized BAKER STREET sign, a couple of guns that relate to the Canon and all sorts of other "stuff."
The Hound of the Baskervilles is probably Beau's favorite story. As he tells us, "we seem to have a few dogs around the house (as I type this, I have a Yorkie on my lap, trying to read what I am typing on the screen). They can turn into a thundering herd when they want to and any one of them would be willing to take on the original Hound! Totally fearless! Oh yes, these are show dogs that my wife raises and breeds. One of Barb's Yorkshire Terriers was the #1 winning Yorkie (conformation) in the United States a few years ago. Several champions around the house. Another received his AKC Championship in June 2015."
For 9 years, Meskan was a Board member of the Lakeshore Animal Shelter in Chicago and served as its President for 4 years.  Beau adds "it was the only "No kill, all species" shelter in the Chicago area, at the time I served."
Beau enjoys competitive target shooting (but not hunting), gun collecting (especially as it relates to the Canon) and earned his qualification for a Distinguished Expert rating in the use of pistols. He is also active with the National Rifle Association and is the Founder and Chairman of the Windy City Friends of the NRA, for the past 15 plus years.
His entire family – Barb, son, daughter-in-law and twin granddaughters are all certified SCUBA divers. Beau and the family dive together when they all can get away at the same time. Meskan is also a life member of The Adventurer's club, a 106 year-old Chicago club that included Teddy Roosevelt as a member.
When asked about his favorite authors, Beau is quick to respond,"Sir Arthur, of course, C.S. Forrester, Winston Churchill and Teddy Roosevelt." It's a tossup between Churchill and Roosevelt as a dinner companion.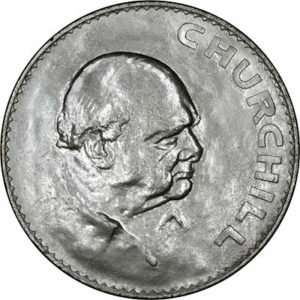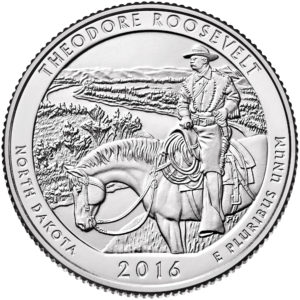 "What a dinner it would be to have both of them at the same table, exchanging stories — Churchill about Gallipoli, the World Wars, the Battle of Britain; T.R. about the war in Cuba, his western explois, the Panama Canal, being the Police Commissioner of New York City. Would be hard to keep them organized and only one speaking at a time. Churchill's command of the English languarge is the most magnificent of any 20th century author; Roosevelt's is outstanding but a bit strange, now and then. For example, in his book The Rough Riders, which tells of his exploits in Cuba, he uses the pronoun "I" 8 times in just the first paragraph (only 3 sentences). Some said that the book should be sub-titled Alone in Cuba! But this is not true. He does talk about many others in his troop, with love and affection. It has also been said that the printers had to order extra "I" type-letters, as they ran out of the normal font supply, about halfway through the book. This is possibly apocryphal. But maybe not! It should be noted that President "Speak Softly and Carry a Big Stick" Roosevelt was the first American to be awarded any Nobel Prize (in 1906). And it was the Peace Prize, at that! "Winnie" got the Nobel Prize for Literature, in 1953."
Meskan continues, "Sadly, Sir Arthur has been ignored by the Nobel Prize Committee. I suggest that we take a leaf from Queen Victoria's play-book and just eliminate any mention of Sweden on all maps (as Victoria did to, I believe, Bolivia – after the British ambassador was snubbed). Usual British response to this sort of affront was to send a warship or two to the offending country and lob a few rounds ashore; after being informed that Bolivia did not have a coastline upon which to deposit high explosives, the erasure from all Government maps was implemented."
Beau has been a Red Cross volunteer for over 45 years, teaching first aid, hustling blood donations and raising funds. It was as a Red Cross Disaster Service volunteer that he met his wife, Barb, who was also a Disaster Service volunter with the Red Cross. They met at a fire!