Book Review: The Adventure of the Apprentice's Coin
"… I have had considerable experience of my work during the seven years that I was apprenticed …"
-The Adventure of the Engineer's Thumb (ENGR)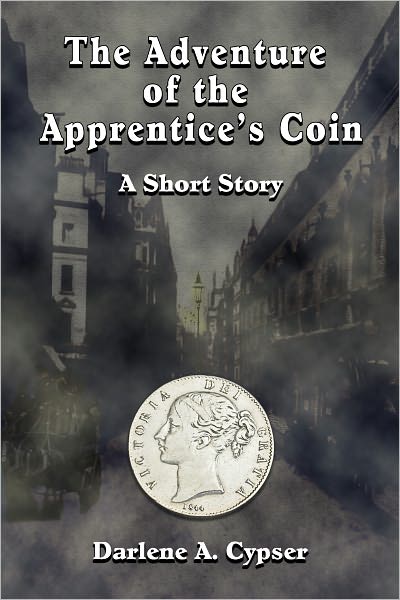 In 2011, noted Denver-based Sherlockian Darlene A. Cypser self-published The Adventure of the Apprentice's Coin.
In the story, Sherlock Holmes is attacked in an alley and is rescued by a young boy. Recently assigned as an apprentice, the boy is soon arrested for passing a counterfeit coin to a cabbie. Working from his sick bed, Holmes works to determine the source of the counterfeit crown and has the boy released from prison.
The story is told in two versions – there is the traditional "As Told by Dr. Watson" and the original Third Person Omniscient version. Both versions are quick reads at 22 and 17 pages each.
Published as an e-book, it is available in both Kindle and Nook formats, and can be purchased for only 99 cents. How can you go wrong at that price? The e-book can be purchased HERE.