The Three Stooges and Sherlock Holmes
"I have been making a fool of myself"
– The Adventure of the Engineer's Thumbi (ENGR)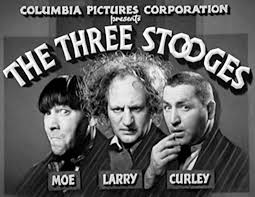 Your editor grew up during a time when there were only three television networks and a handful of independent UHF television stations. Those independent stations would often show the old movie shorts featuring the slapstick of The Three Stooges. Six different actors would make up the Three Stooges over the forty years the trio was active. Moe Howard and Larry Fine were the two stalwarts, appearing in all 220 shorts and feature films. Curly Howard was the most popular of the Stooges. Shemp Howard was an original Stooge and left early in the act's history and was replaced by Curey. After Curly's stroke in 1946, Shemp returned to trio.
There are three shorts by the Stooges that have Sherlockian themes.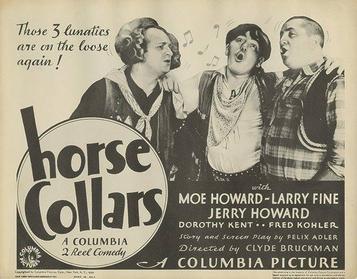 Horses' Collars was released in January 1935 and was the fifth short film released by Columbia Pictures featuring the Three Stooges. Portraying detectives in the Old American West, there is a scene where the Three Stooges appear with deerstalker caps and pipes.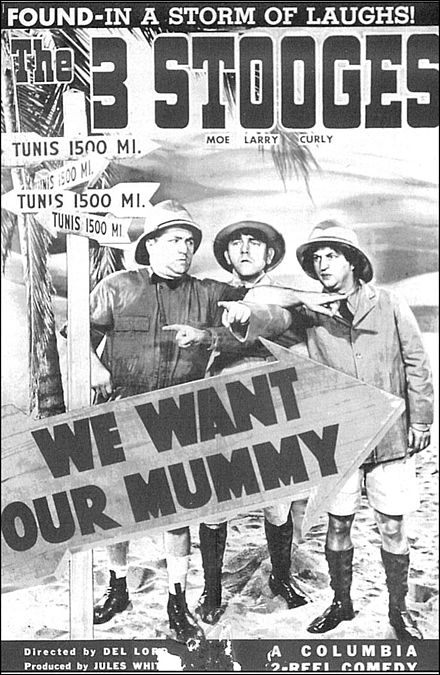 The 1939 short We Want Our Mummy once again has Moe, Larry and Curly wearing deerstalker caps and having pipes. In this film, the Three Stooges are hired as detectives to find a missing archaeologist in Cairo.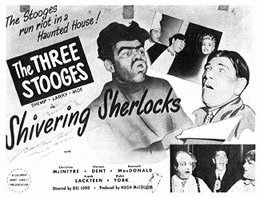 Other than the title of Shivering Sherlocks, this 1948 short has no other Sherlockian connection. Shemp has replaced Curly in the series two years earlier. In 1955, surplus footage from this short was used in the short Of Cash and Hash.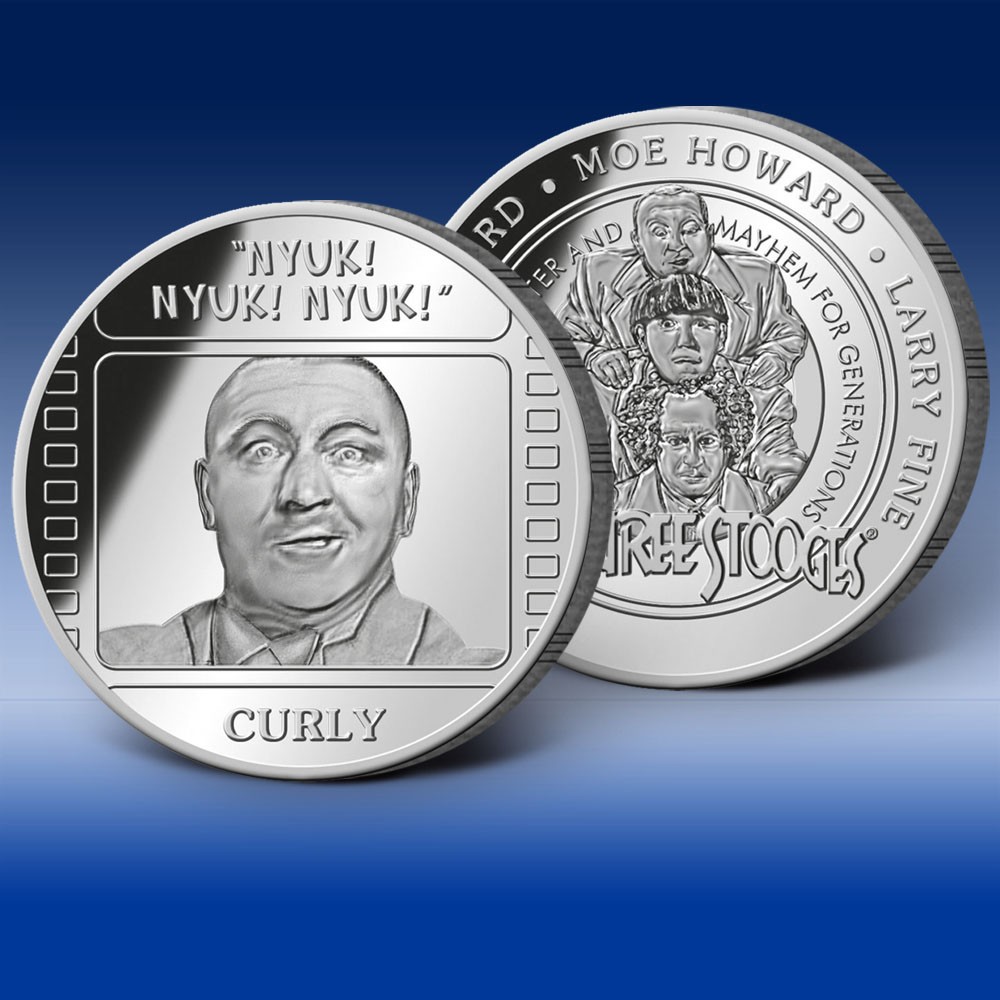 In 2016, the American Mint produced the first in a series of medals honoring the Three Stooges, this featuring Curly on the obverse. The medal was issued for $60 and can be found online for purchase. To date, no other medals in the series have been struck for the other five actors.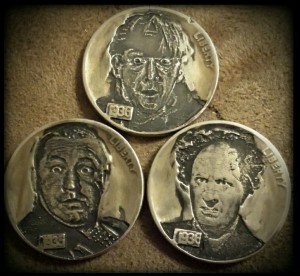 Hobo nickel engraver, Ben Proctor, created this set of hobo nickels featuring Moe, Curley and Larry. These coins, engraved on Buffalo nickels, were created by computer modelling, followed up by machine milling and then hand-finished.
As a closing treat, here is the 1948 Three Stooges short Shivering Sherlocks. Enjoy!