NYPD's Transit Police Sherlockian Themed Challenge Coin
"… the giant rat of Sumatra, a story for which the world is not yet prepared."
– The Adventure of the Sussex Vampire (SUSS)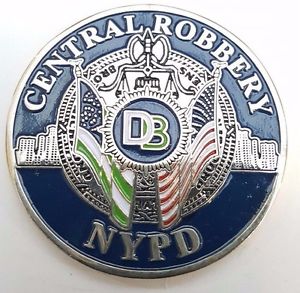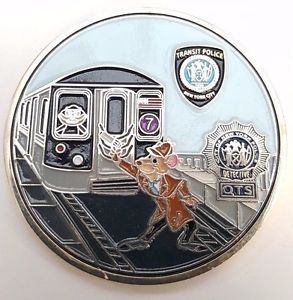 We have another challenge coin from the New York Police Department Detective Bureau, this time from the Transit Police division.
OBVERSE: CENTRAL ROBBERY / (detective bureau logo superimosed over the New York City skyline) / NYPD
REVERSE: (New York Transit Police shield) / (a rat wearing a deerstalker and holding a pistol, standing in front of the #7 subway) / (New York QTS Detective Shield)
51mm, Round, Enamel
The deerstalker wearing rat figure is reminiscent of the design on the FDA Internal Affairs Challenge Coin we discussed a few months ago. Another of our fellow Garridebs felt that this is actually Basil of Baker Street, or the Great Mouse Detective.