Steven Spielberg Honored With Presidential Medal of Freedom
"… one of the most honoured."
– The Adventure of The Dancing Men (DANC)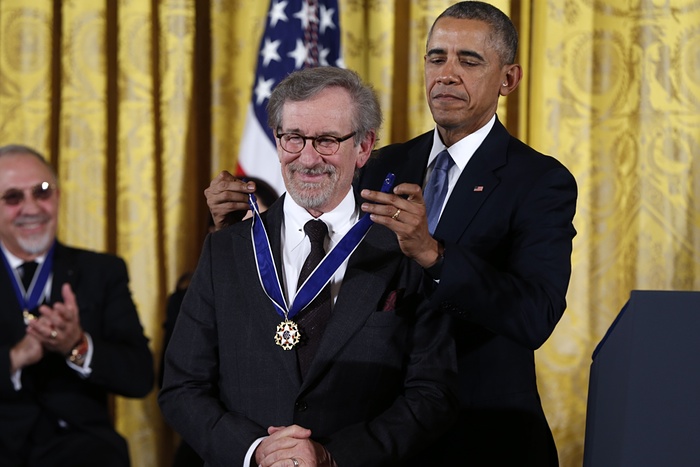 At a White House ceremony yesterday, President Barack Obama honored film director Steven Spielberg, and 16 others, with the Presidential Medal of Freedom, our nation's highest civilian award from the United States government.
"Today we celebrate some extraordinary people: innovators, artists and leaders who contribute to America's strength as a nation," Obama said.
Of Spielberg, Obama cited his extensive body of work. "In his career, Steven has introduced us to extra-terrestrials, rogue archaeologists, killer sharks, he's taken us to Neverland and Jurassic Park, but also the beaches of Normandy and Nazi concentration camps," the president said.
Spielberg is known within Sherlockian circles for being the Executive Producer for the 1985 film, Young Sherlock Holmes, which had the premise of Holmes and Watson meeting in school. Below is the trailer for the film from Paramount Pictures.
The Presidential Medal of Freedom badge is in the form of a golden star with white enamel, with a red enamel pentagon behind it; the central disc bears thirteen gold stars on a blue enamel background within a golden ring. Golden American bald eagles with spread wings stand between the points of the star. It is worn around the neck on a blue ribbon with white edge stripes.
The medal may also be worn in miniature form on a ribbon on the left chest, with a silver American bald eagle with spread wings on the ribbon. In addition, the medal is accompanied by a service ribbon for wear on military service uniform, a miniature medal pendant for wear on mess dress or civilian formal wear, and a lapel badge for wear on civilian clothes (all shown in the accompanying photograph of the full presentation set).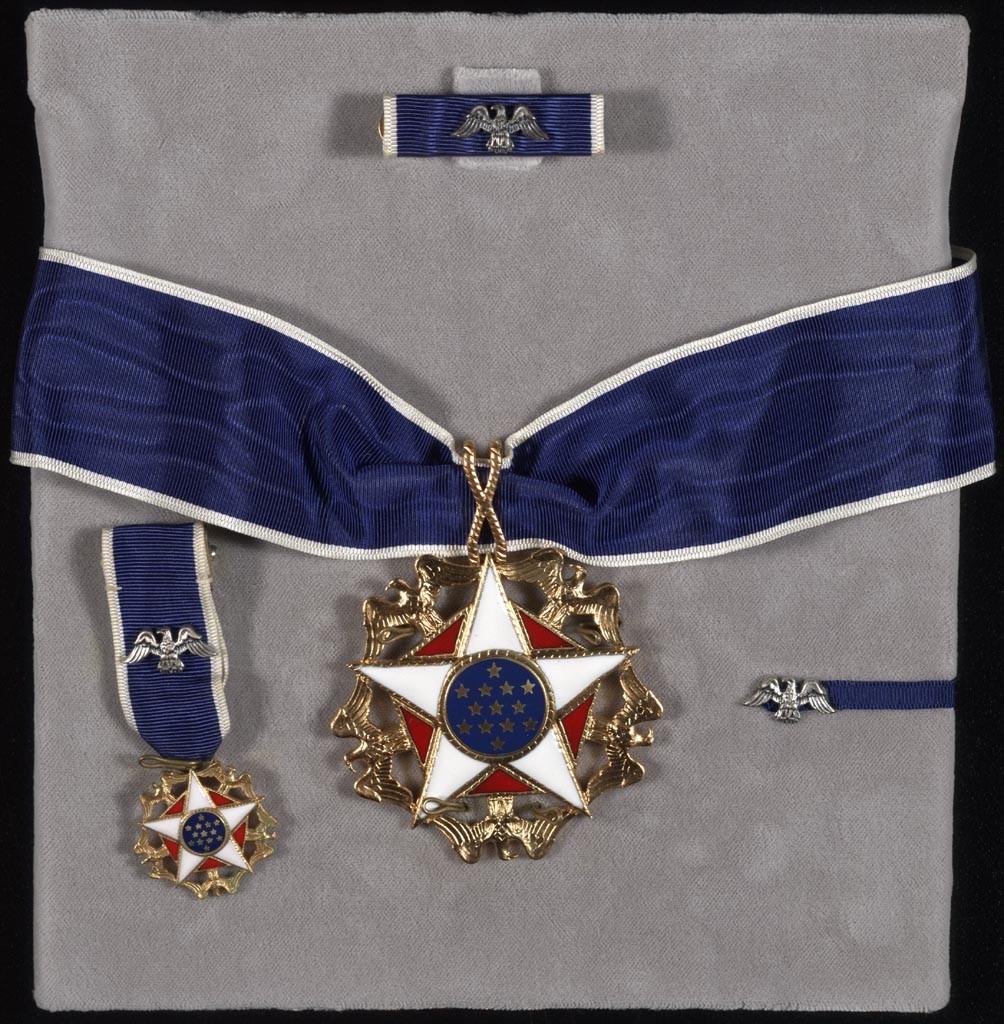 The Presidential Medal of Freedom was created by Executive Order of President John F. Kennedy in 1963 and was the first U.S. civilian neck decoration.