A Philatelic-Numismatic Cover with BBC Sherlock's Rupert Graves
"… she went to the circus last night …"
– A Study In Scarlet (STUD)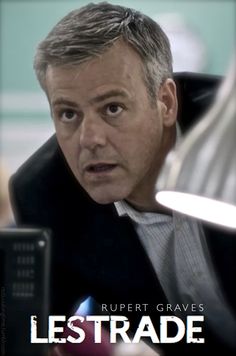 Rupert Graves, the actor who portrays Detective Inspector Greg Lestrade on BBC's Sherlock, was involved with a philatelic-numismatic cover (PNC) in 2002.
The Royal Mail issued a set of five circus themed stamps on April 9, 2002. The British collectibles firm of Benham designed a special envelope honoring the lion tamer and called the envelope "Animals in the Circus." They chose to include a 2001 Sierra Leone dollar coin in cupro-nickel that featured a lion on the obverse.
Benham's had 4,000 of these PNCs assembled and postally cancelled on the first day of issue, April 9, 2002.  Rupert Graves autographed these envelopes, as he was once a circus clown, per the Benham's website.
These PNCs are still available from Benham by clicking HERE.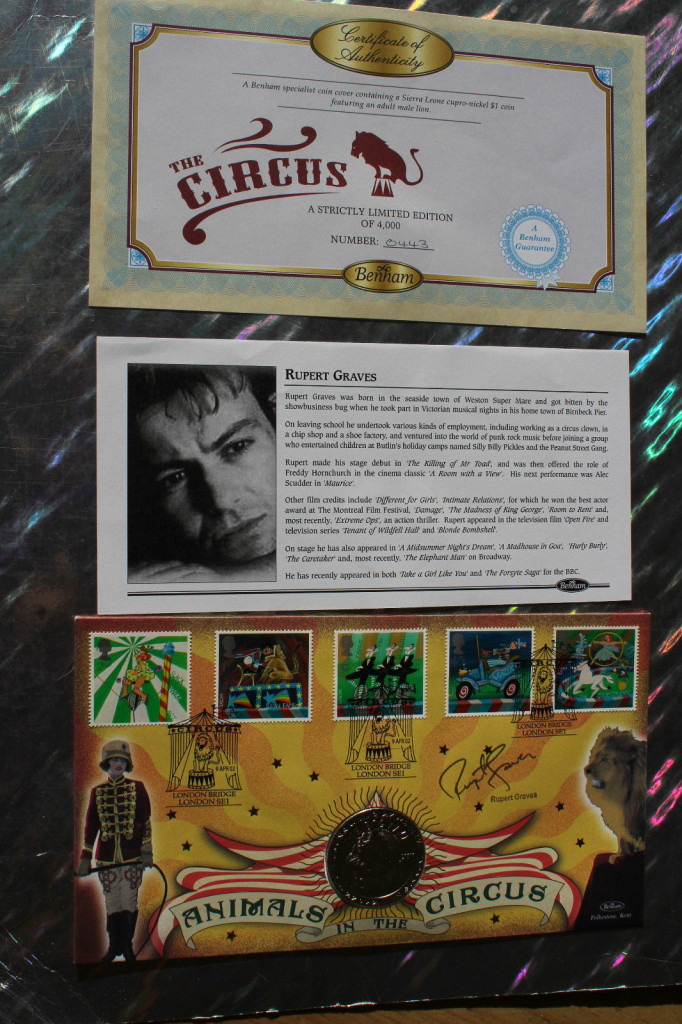 Certificate of Authenticity, Graves Bio Card, PNC