Arthur Conan Doyle and The Chunnel
"The very next train roared from the tunnel…"
– The Adventure of the Bruce Partington Plans (BRUC)
Wednesday, May 6th will mark the 21st anniversary of the Channel Tunnel or "Chunnel." Why are we mentioning this on a website that celebrates Sherlock Holmes and Arthur Conan Doyle? Turns out that Doyle was a major proponent of building a tunnel that would connect Britain with Europe.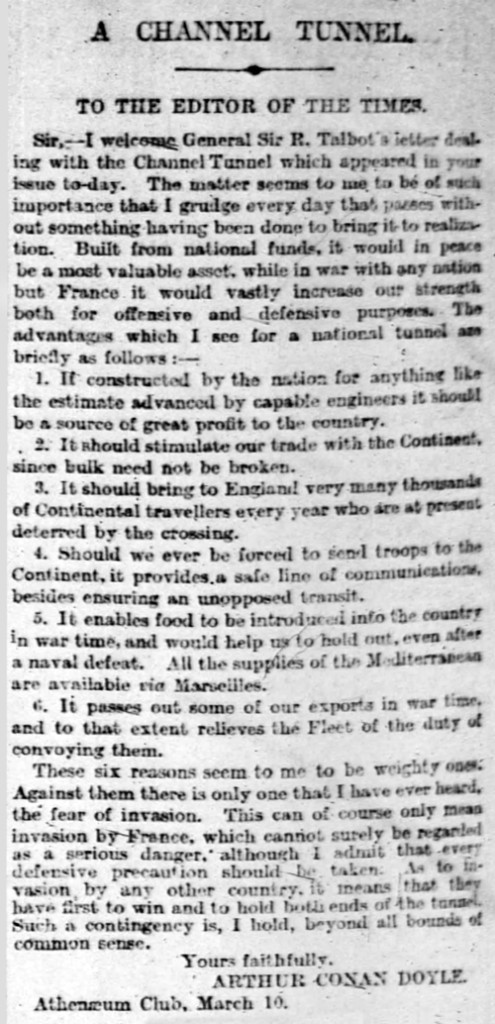 Doyle wrote 6 letters to the editors on the topic of a English Channel Tunnel. You can read all 6 letters here on the Society of Sherlock Holmes of France's excellent website.
Construction on the Chunnel began in 1988. On December 1, 1990, workers from both sides of the tunnel broke through to meet each other.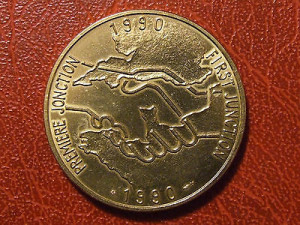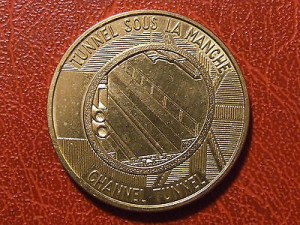 This 41mm medal is gold plated sterling silver and commemorates the first junction of the tunnel in 1990.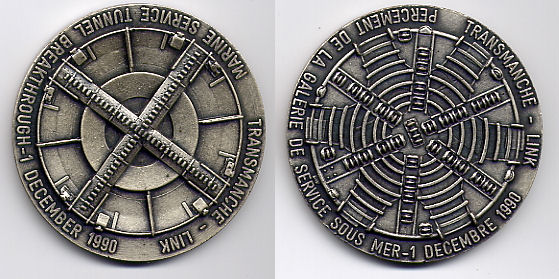 TransManche Link, the British – French consortium building the Chunnel issued this 69mm white metal medal featuring the boring equipment that dug the tunnel.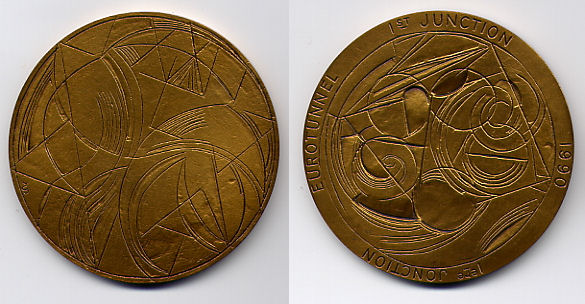 The French commemorate the first junction of the Chunnel by having this 72mm bronze medal struck by the Monnaie de Paris.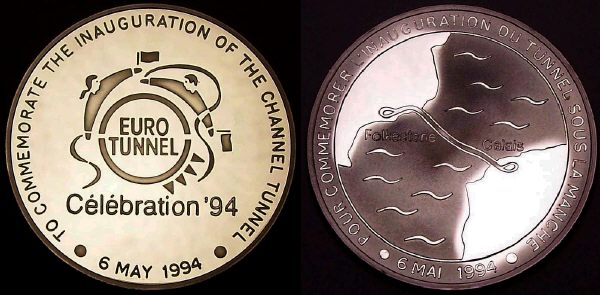 The sterling silver medal commemorating the inauguration of the Chunnel has some interesting design touches. The obverse shows two people reaching out to each other. The reverse has a complex design showing the route of the tunnel between the two countries. Where the medal appears to be gray on the image is actually a reverse-stamped image of the sea which changes aspect as the medal is moved.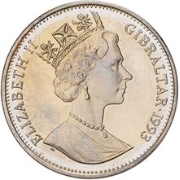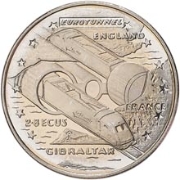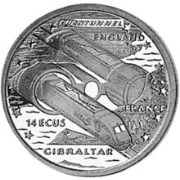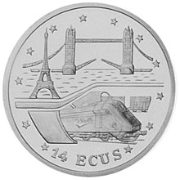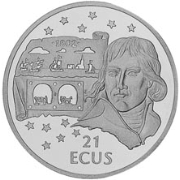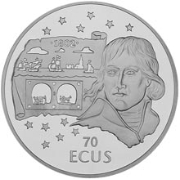 The Pobjoy Mint struck a number of coins for the country of Gibraltar in 1993 and 1994. ECUS.  ECU is an abbreviation for European Currency Unit and was the predecessor to the Euro which was introduced on January 1, 1999.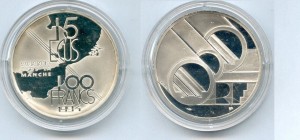 France commemorated the opening of the Chunnel in 1994 with this silver 100 Francs / 15 ECUS coin.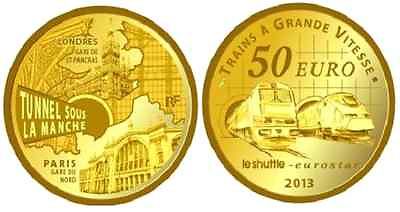 France struck 500 .920 gold 50 Euro coins in 2013  promoting rail travel between England and France via the Chunnel.
If Arthur Conan Doyle were to magically reappear at this time, he would probably be very pleased with the success of the Channel Tunnel.