BSI Member Harry S. Truman to be honored on 2015 Dollar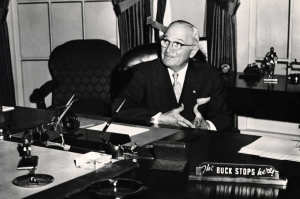 President Harry S. Truman, an honorary member of the Baker Street Irregulars, will be featured on the first presidential dollar of 2015.  Presidents Dwight D. Eisenhower, John F. Kennedy and Lyndon B. Johnson will also be honored later in the year.
The Truman dollar coin will be the 33rd coin in the presidential series.  The 38 coin series will end in 2016 with the final coins for Presidents Richard M. Nixon and Gerald R. Ford. In 2005, President Bush signed the Presidential $1 Coin Act of 2005 (Public Law 109-145) authorizing the U.S. Mint to strike $1 coins honoring America's Presidents in the order in which they served. In December 2011, Secretary of the Treasury Timothy F. Geithner suspended releasing new Presidential dollars into circulation.  Presidential dollars since 2012 can only be ordered in 25-coin rolls or in products such as uncirculated or proof sets.
The final design for the obverse of the Truman dollar coin has not been released at this time.  Below are the five designs that were forwarded to the Secretary of the Treasury for his decision. Citizens Coinage Advisory Committee recommended the first design at its meeting on March 10, 2014. The Commission of Fine Arts concurred with that recommendation at its March 20th meeting, but neither recommendation is binding on the Secretary's decision.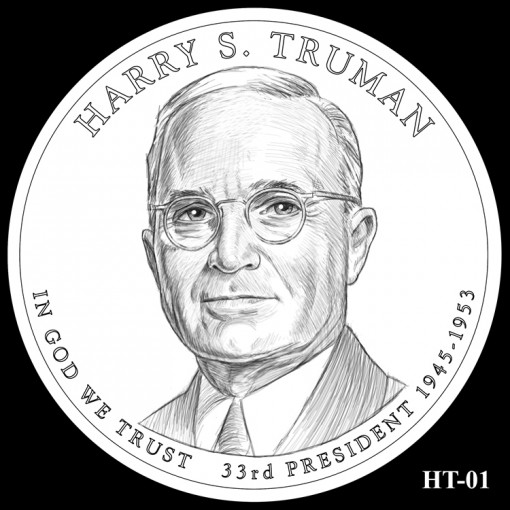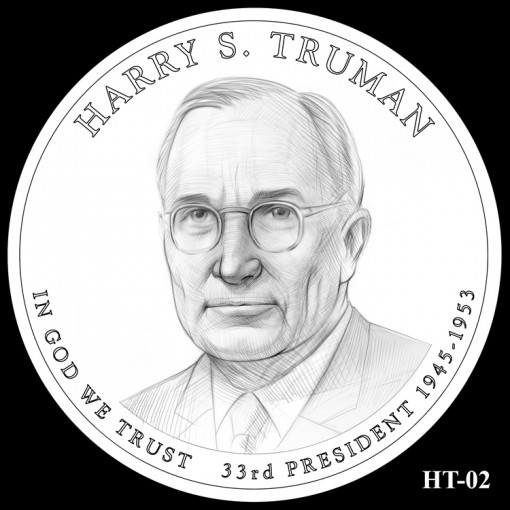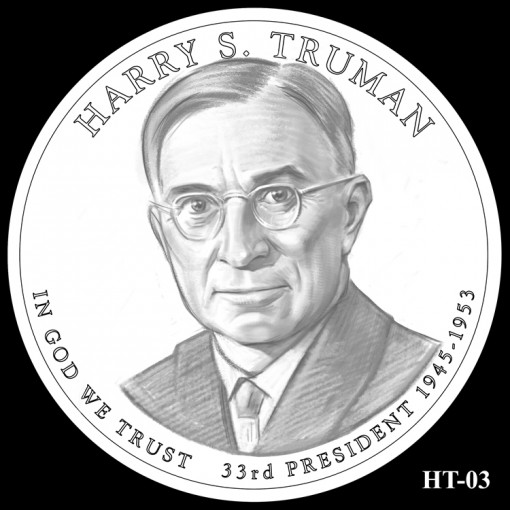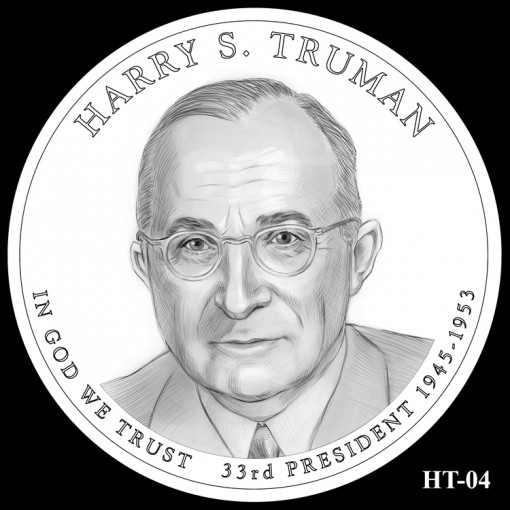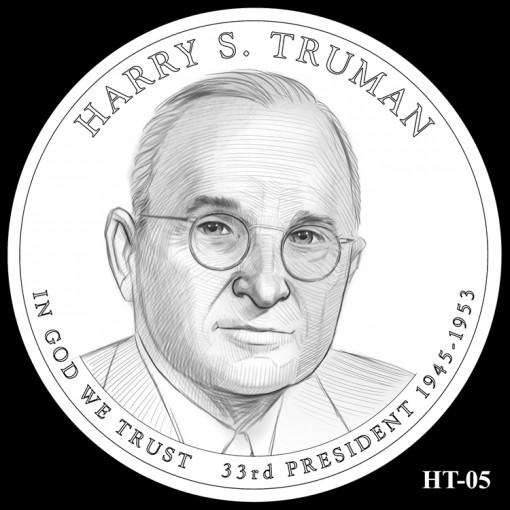 The reverse design will be the standard Statue of Liberty design that has been used in the Presidential series since it started in 2007.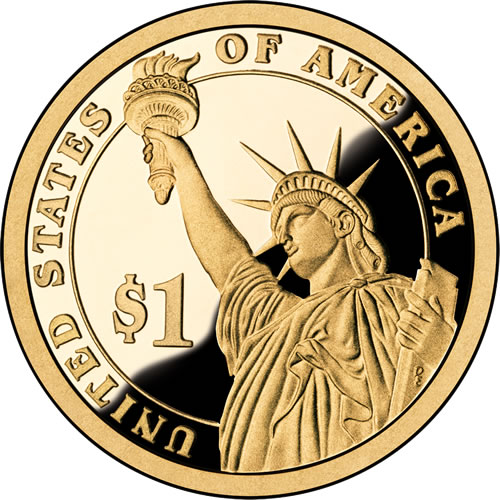 We'll keep you posted as more information becomes available on the 2015 Truman dollar coin.
Truman may be honored on yet another 2015 U.S. Coin.  Two of the 6 reverse designs that have been submitted for the Bess Truman First Spouse $10 coin also feature Truman.
CoinNews.net first reported the Truman designs.