"He is looking up at the numbers of the houses."
– The Adventure of the Beryl Coronet (BERY)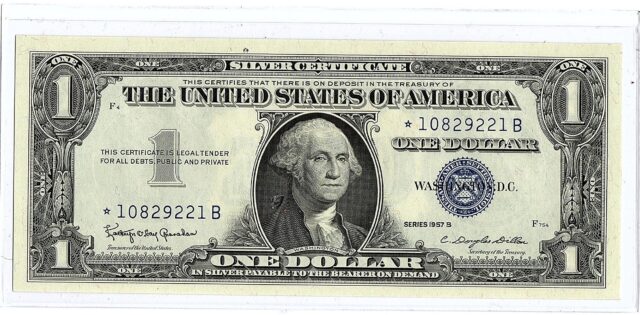 We have recently received a telegram from the 33rd Garrideb, Al Gregory. It read,
Here's a cutie from my collection! I was sitting around one day and the thought came to me, "How about a US bank note with a serial number ending in 221B?" I was feeling super lucky. So I went on Ebay and the rest is history!
Al has reminded your editor of the fun that can be had looking for low serial numbers. When your editor was more active with coin clubs, I actively looked for $1 Federal Reserve notes with low serial numbers in hopes of matching up with my membership numbers in the various clubs I belonged to. Most of my membership numbers were only two or three digits in length, while some of the speciality and regional clubs had 4 digits in the membership numbers, while my membership number in the American Numismatic Association was six digits long. As a lark, I also tried to collect $5 Federal Reserve notes with low serial numbers to match up with my life membership numbers in clubs. I wasn't too successful.
Have you ever looked for paper currency where the serial number ended with 221B?