"… deserving members of society …"
– The Adventure of The Devil's Foot (DEVI)
On December 8, 1947, at Shoyer's Restaurant at 412 Arch Street in the City of Brotherly Love, eight erudite gentlemen met for the purpose of forming a society akin to the already-existing Baker Street Irregulars ("BSI"). Shoyer's, with its excellent steaks and seafood, is regrettably only a dim memory, but the Sherlockian group founded there that cold winter's night, the Sons of the Copper Beeches, still endures and will imminently be entering its 69th year of existence, making it the one of the oldest scion societies of the BSI.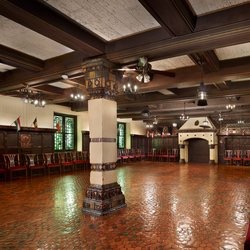 The Sons, as we refer to ourselves, meet semi-annually in October and April. The current venue for our gatherings is The Raquet Club of Philadelphia, in a room reminiscent of the manor homes in many a Canonical account, designed by the Horace Trumbauer architecture firm with heavy wooden beams, stained glass windows and, most notably, decorative tiles produced by the pottery of Henry Chapman Mercer (1856-1930). In marked contrast to The Diogenes Club, however, the Sons are extremely sociable, and good conversation among the membership is actively encouraged.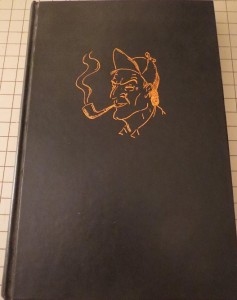 But the Sons are more than simply a social group of Sherlockians; contributions to Canonical scholarship are a core element of the society. To that end, the scion has published two collections of essays on Canonical topics: Leaves from The Copper Beeches in 1959, and More Leaves from the Copper Beeches in 1976.
Membership in the society follows a rigorous process. After attending three meetings, guests become "apprentices" who are eligible to advance to "journeyman" status by flawlessly reciting the responses to the questions in the Musgrave Ritual. Journeymen are then eligible to advance to the rank of Master Copper-Beech-Smith by delivering "a trifling monograph" on a Canonical topic at one of the semi-annual gatherings.
Over the decades of its existence, the Sons' membership has included many BSI members and other notable Sherlockians, including (although by no means limited to) Carl Anderson, Marv Aronson, Herman Beerman, Jack and George Koelle, Arthur Lewis, Jim Montgomery, A. Carson Simpson, William Smith, H.W.Starr, Tom Stix Sr., Tom Stix Jr., and Ben Wolf.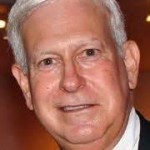 Peter H. Jacoby is a retired attorney, a Master Copper-Beech-Smith of Philadelphia's Sons of the Copper Beeches and a cofounder of The Napoleons of Crime. An active member of the Hounds of the Internet and several other mid-Atlantic scions, Jacoby has had papers published in The Baker Street Journal, The Watsonian, and The Serpentine Muse, among others. When not penning another article about Holmes, Peter enjoys military history and learning about shipwrecks.