TFG to do Virtual Reading of 3GAR 1937 TV Script
"… in this drama …"
– The Adventure of the Second Stain (SECO)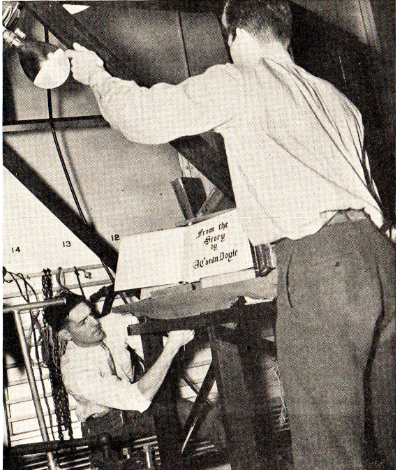 Opening titles of NBC broadcast of "The Three Garridebs"
The Fourth Garrideb will be celebrating its sixth anniversary on Sunday, August 9 and to celebrate we will be doing a virtual LIVE reading of The Adventure of the Three Garridebs at 3 p.m Eastern. This will be broadcast LIVE on our group's Facebook page.
In a twist, instead of reading the story that Arthur Conan Doyle wrote, our actors will be reading the script of the 1937 and 1938 NBC broadcasts of The Adventure of the Three Garridebs as adapted by Thomas H. Hutchinson. There are a few changes from what Sir Arthur originally wrote.
Members of The Fourth Garridebs performing in the unique effort are:
Sherlock Holmes – by David Harnois
Dr. Watson – by Charles Prepolec
Nathan Garrideb – by Mike McSwiggin
Killer Evans – by Steve Mason
Inspector Lestrade – by Don Hobbs
Mrs. Hudson – by Karen Wilson
Mrs. Saunders – by Debbie Clark
We are looking forward to trying this and you can sign up on Facebook by clicking HERE. We hope you can join us!