Ziggy: Sherlock Holmes and the IRS (April 30, 2019)
"We don't need your deductions …"
– The Valley of Fear (VALL)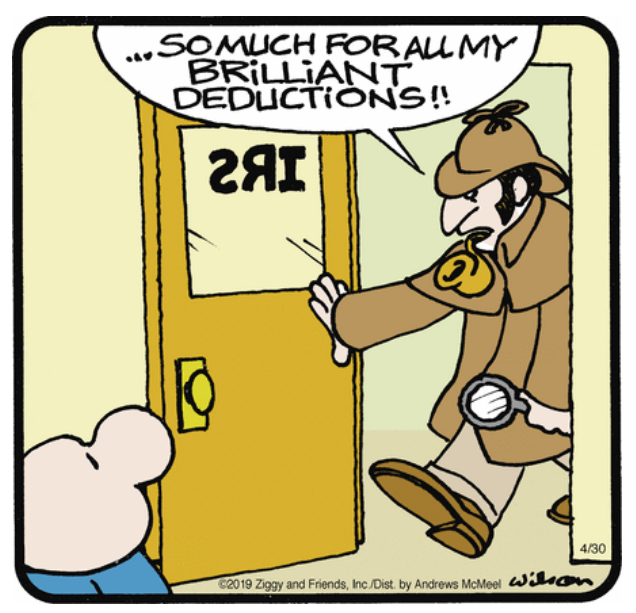 Today is April 15th and that normally would be the day when individuals would have to file tax returns with the Internal Revenue Service. We are sharing this Ziggy cartoon from last April 30, 2019, which shows Sherlock Holmes experience with the IRS over his deductions.
The Ziggy cartoon was created by Tom Wilson, a former greeting card writer. Beginning in June 1971, it was syndicated by United Press Syndicate (now known as Andrews McMeel Syndication). Since 1987, the comic has been drawn by Tom Wilson II, the creator's son.
The entire archive of Ziggy cartoons can be found at GoComics.com.