Chocolate Sherlock Holmes Medallions
"… I emerged with a little chocolate …"
– The Adventure of the Lions Mane (LION)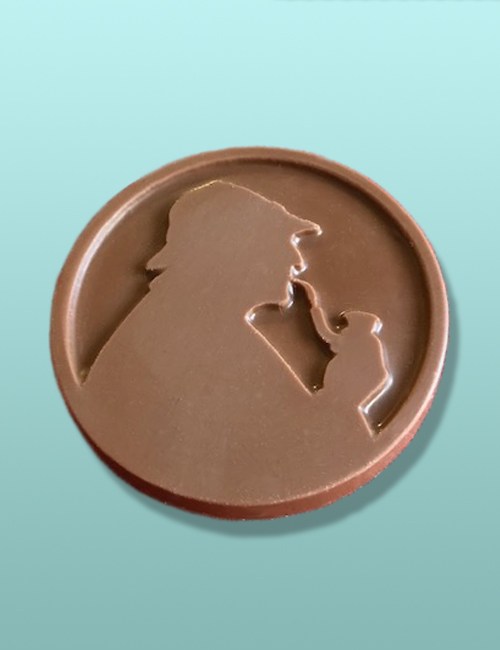 The Chocolate Vault has been in business making chocolates and candies for over 48 years in Horton, Michigan. They have recently introduced 2.5″ Chocolate Sherlock Holmes medallions which are available for purchase.
Three varieties of chocolates are offered – dark, milk and white. Each chocolate medallion is individually wrapped in cellophane and wrapped with a ribbon color of your choosing. Colors available for the ribbon are baby blue, black, gold, lavender, green, orange, red, pink, purple, royal blue, white, silver, yellow or none. If you desire to be a completest and collect all the various options, you will have over 42 chocolate medallions.
Each chocolate medallion weighs 1.2 ounces and cost $2.50 each. There is a minimum order of 5 per each flavor/ribbon color combination.