British Royal Mint Issues 2020 Agatha Christie 2 Pounds Coin
"… my hated rival …"
– The Adventure of the Retired Colourman (RETI)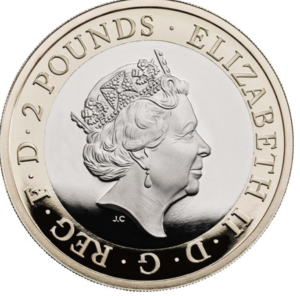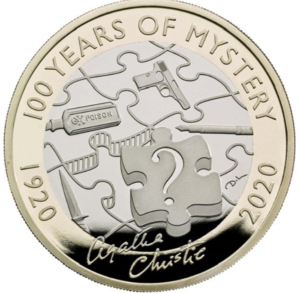 The British Royal Mint has released the designs of the United Kingdom's 2020 coinage, and they feature a 2 pound coin honoring mystery writer Agatha Christie and 100 years of mystery.
Currently, these coins are only available as part of the annual coinage sets. They will be released for sale individaully later in the year. No word at this time if this design will be released into circulation.
Options available are:
base metal uncirculated
base metal proof
siler uncirculated
silver proof
silver piedfort proof
gold proof
Sets are curently available at the British Royal Mint's website and prices range from 30 pounds to 6,150 pounds depending upon which option. Considering how well the Sherlock Holmes coins were recieved, this tribute to Agatha Christie is an obvious attempt to capitalize on that momentum.