Yes.Fit's Adventures of Sherlock Holmes 22.1 Mile Race Medal
"… the race was over …"
– The Adventure of Shoscombe Old Place (SHOS)
We did a brief mention of the Yes.Fit's Adventure of Sherlock Holmes 22.1 mile virtual race medal back in April 2017, but not in any great detail as there appeared to be no references to Holmes on the medal. It's two years later and we have finally seen one of the medals in person and there are references to Sherlock Holmes.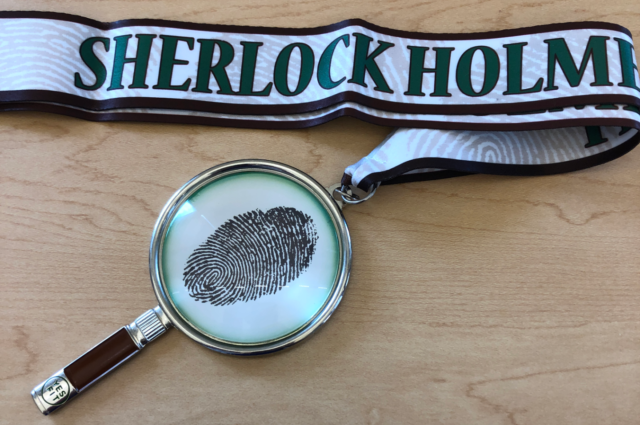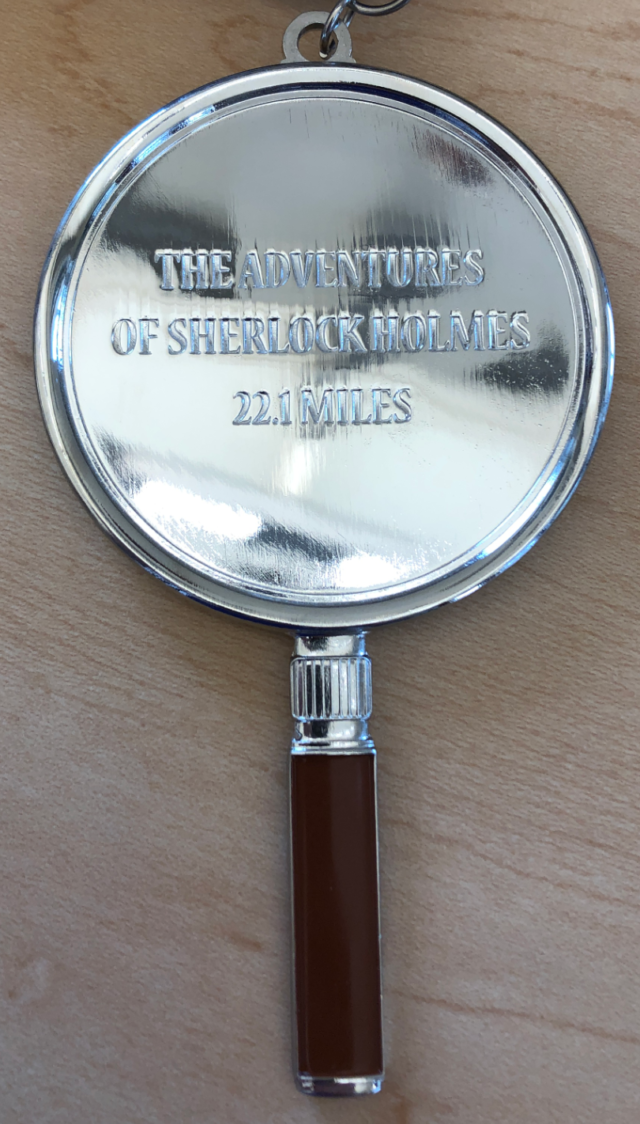 OBVERSE: (image of a fingerprint with the magnifying glass) YES / .FIT (at bottom of magnifying glass)
REVERSE: THE ADVENTURES / OF SHERLOCK HOLMES / 22.1 MILES
125 mm by 70 mm, irregularly shaped (magnifying glass), base metal
Attached to a 40 mm wide white ribbon with brown trim. In green lettering, reads THE ADVENTURES OF / 22.1 MILES (Holmes silhouette) YES.FIT (Holmes silhouette) 22.1 MILES /  SHERLOCK HOLMES.
In our earlier post, we commented that this item would not be included in any future catalog of Sherlock Holmes numismatic items we may produce. We take back that comment at this time.  The medal is still available for purchase at this time at YES.FIT at a cost of $25. As this is being written, over 8,500 people have participated in this race, with the opportunity to earn the medal or a Sherlockian themed t-shirt.