Data! Data! Data! – The Illustrious Client
"'Data! Data! Data!' he cried impatiently. 'I can't make bricks without clay.'"
– The Adventures of The Copper Beeches (COPP)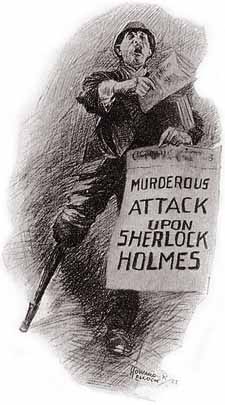 This column is composed of material (Data!) developed for a short course called Appreciating Sherlock Holmes that I taught twice a year in the Community Education Life Enrichment Program for a local community college. It is composed of "points of information" that are common to many / most / all of the 60 Canonical stories.
The information here has been researched by me or borrowed / stolen from many efforts of other Sherlockians.
HERE GOES This month's story is The Adventure of the Illustrious Client
CHRISTOPHER MORLEY SAID . . .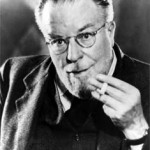 The last collection of tales, the Case-Book, put the zeal of Watson lovers under some strain: a few of the dozen stories seem to show the old magic. This is one of the best: Holmes undertakes to rescue the beautiful Miss de Merville from her infatuation for the Austrian Baron Gruner, "perhaps the most dangerous man in Europe." He has "waxed tips of hair under his nose," like some other dangerous Teutons. Holmes's special agent in the underworld, Porky Shinwell, is called upon for help, and Dr. Watson masquerades as a collector of Chinese porcelain, but the denouement comes by still another hand.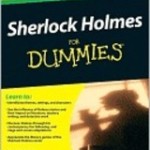 DUMMIES SHORT SUMMARY (From Sherlock Holmes for Dummies by Steven Doyle & David Crowder)
When the daughter of a member of high society falls under the spell of the Austrian murderer Baron Gruner, an illustrious client hires Holmes to prevent the marriage. This dark tale takes Holmes and Watson into the underbelly of London life in a story of violence, sexual abuse, and revenge.
PUBLISHING HISTORY
· This was the 54th of the 60 stories in published sequence
· It was first published in The Strand Magazine in February and March, 1925
· In the U.S., it was published in Collier's Weekly on November 8, 1924
· It is part of The Casebook of Sherlock Holmes collection in 1927 by John Murray, London and George D. Doran, New York
HOW MANY WORDS?
According to C. E. Lauderback, 1960 – – found on SHERLOCKIAN.NET website created by Chris Redmond and at 9,834 words ILLU has the 49th most words (#1 is VEIL – 4,499, #56 if NAVL – 12,701)
THE BEST OF SHERLOCK HOLMES (How do Sherlockians rate this story?)
1927 – Arthur Conan Doyle did not have it on his list of 12 favorites
1999 – The Baker Street Irregulars rated it 30th of the 56 short stories
1999 – The Sherlock Holmes Society of London voted it 24th of the 56 short stories
CLASSIFYING THE CASE (From the Wandering Gipsies of Grimpen Mire of Decatur, Alabama)
This case is one of 3 classified as fear of retribution. The others are CROO and REDC,
CHRONOLOGICALLY SPEAKING
Doyle was often very vague about stating WHEN the tale took place and included few contemporary references to help. Whether this was done intentionally or unthinkingly, the dating of events in the Canon is a very popular pastime pursued by several of our "scholars" researching and justifying their results to no end. We will again default to William Baring-Gould's dating of Wednesday, September 3 to Tuesday September 16, 1902. Chronologically speaking this makes it the 53rd of the 60 stories in time. This makes Holmes 48 and Watson 50.
WHAT ELSE HAPPENED IN YEAR 1902?
It is always interesting to see what else in happening at the same time as the stories.
· First celebration of Empire Day; renamed "Commonwealth Day" in 1959.
· Anglo-German fleet seizes Venezuelan fleet to recover debts and reparations.
· Peace of Vereeniging, ends Boer War.
· Salisbury resigns, succeeded as PM by Arthur Balfour.
· Anglo-Japanese Treaty, for mutual defense and to maintain status quo in Far East.
· Education Act abolishes School Board system. Local control goes to town and county councils.
· British Academy granted Royal Charter.
· Establishment of Metropolitan Water Board, supplying London.
· Arthur Conan Doyle is knighted.
· Franco-Italian secret treaty; Italy to remain neutral if France were attacked by a third power.
· Triple Alliance (Germany, Austria, Italy) renewed to 1914.
· French work day reduced to 9 1/2 hours.
· White settlement of Kenya begins.
· St. Pierre, Martinique, destroyed by earthquake.
· Abdul Hamid gives Germany concessions to build railway to Baghdad; rail system to stretch from Hamburg to the Persian Gulf.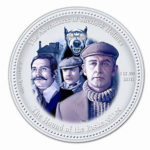 · F.A. Krupp takes over Germania shipbuilding yard at Kiel; great armaments firm develops.
· Conan Doyle publishes The Hound of the Baskervilles.
· Kipling publishes Just So Stories.
· Beatrix Potter publishes Peter Rabbit.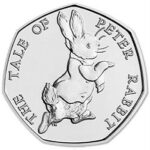 · Enrico Caruso makes his first gramophone record–154 recordings in all.
· Gauguin paints The Call.
· Picasso paints Nude, Back View.
· Elgar composes Coronation Ode.
· Wireless telegraphy applied to ships.
· Trans-Pacific Cable laid.
· Completion of Aswan Dam in Egypt.
HOLMES AND WATSON – PERSONAL INFO
Holmes is situated, as usual, at 221b. Watson was living in his own rooms in Queen Anne Street at the time.
DRAMATIS PERSONAE
· THE ILLUSTRIOUS CLIENT, although never named, it is strongly inferred to be King George V (the story is dated by Watson as 1911)
· SIR JAMES DAMERY, agent for the illustrious client who brought Holmes into the case, procured the sample of Chinese pottery, and took Gruner's diary after Holmes obtained it.
· GENERAL de MERVILLE, father of …
· VIOLET de MERVILLE, fiancée of …
· BARON ADELBERT GRUNER, a notorious collector of women. He murdered one of his wives but made it look like an accident and was never prosecuted.
· SHINWELL "PORKY" JOHNSON, an ex-con gone straight who is a snitch for Holmes.
· KITTY WINTER, a former mistress of Gruner who is now a ruined, soiled dove because of his treatment of her.
· SIR LESLIE OAKSHOTT, a surgeon who attended Holmes after he was beaten by Gruner's minions.
· LOMAX, librarian who got Watson information about Chinese pottery.
· DR. HILL BURTON, Watson's alias when he called on Gruner.
"QUOTABLE SHERLOCK"
Several worthy of quoting in today's story.
· Colonel Sir James Damery to Holmes – – "I should say that there is no more dangerous man in Europe."
· Holmes to Damery – – "I have several opponents to whom that flattering term has been applied."
· Holmes to Colonel Damery – – "I am sorry. I am accustomed to have mystery at one end of my cases, but to have it at both ends is too confusing. I fear, Sir James, that I must decline to act."
· Holmes to Watson about De Merville – – "A complex mind. All great criminals have that."
· Holmes to Watson – – "Who knows, Watson? Woman's heart and mind are insoluble puzzles to the male."
· Holmes to Watson about Kitty Winter – – "I thought of her for the moment as I would have thought of a daughter of my own."
· Holmes to Watson – – "I'm a bit of a single-stick expert, as you know"
· Holmes to Watson on his deception – – "I have my plans. The first thing is to exaggerate my injuries. They'll come to you for news. Put it on thick, Watson. Luckily if I live the week out – concussion – delerium – what you like! You can't overdo it."
· Watson on Holmes – – "There was a curious secretive streak in the man which led to many dramatic effects, but left even his closest friend guessing as to what his exact plans might be."
· Holmes to Watson – – "The wages of sin, Watson – the wages of sin! Said he. Sooner or later it will always come."
· Watson to Holmes – – "I have found out who our client is" I cried, bursting with my great news. "Why, Holmes, it is . . .
· Holmes to Watson – – "It is a loyal friend and a chivalrous gentleman," said Holmes, holding up a restraining hand. "Let that now and forever be enough for us."
HOLMES' FEE
Not mentioned, but most likely a lucrative case for Holmes, unless he was still serious about the statement that he made a year or two earlier, in THOR, regarding his fees, "I do not vary them, save when I remit them altogether."
SHERLOCK ON THE BIG SCREEN & THE LITTLE SCREEN
The tale has only seen the screen twice Even Eille Norwood never got to it. The Wilmer production is pretty good.

1965 The Illustrious Client was an episode in the series with Douglas Wilmer and Nigel Stock
1991 The Illustrious Client was part if the Granada series with Jeremy Brett and Edward Hardwicke.
SHERLOCK HOLMES IN DISGUISE
The Master of disguise used the deception of being disguised 14 times in 11 of the 60 stories, but not in this one.
UNRECORDED CASES (That involved Holmes)
Watson would tease / torture his readers with "I know something you don't." Oh my, how Sherlockians love this category. I have in excess of over 150 examples in my collection.
Gathered from the Diogenes Club website and David Marcum in the MX Book of New Sherlock Holmes Stories, Part XII.
· Charlie Peace, the violin virtuoso
· Wainwright the artist
· Negotiations with Sir George Lewis over the Hammerford will case
FAINTING IN THE CANON (courtesy of Sherlockian Karen Murdock)
Fainting is extremely common in the Canon, appearing, in some form, in 37 of the 60 tales. In 21 cases someone actually faints. In 22 cases someone almost faints. And in 5 cases someone pretends to faint. In our story Baron Gruner's servant faints.
HOLMES'S PUBLISHED & PROJECTED WORKS
Sherlockians love this topic and are regularly searching for these items. Holmes mentions published or projected works in 11 of the stories, but he mentions none in this tale.
IS THERE A DOCTOR IN THE HOUSE?
Victorian London, in the Holmes' time, had approximately 1 doctor for every 100 people. 31 of the 60 tales have a doctor in them. This, of course, does not count Holmes' Boswell. This listing is by Leslie Klinger in the Winter, 2015 edition of the Baker Street Journal.
· Dr Leslie Oakshott who treated Holmes
· Unnnamed – "other doctors" who cared for Holmes
NEWSPAPERS (Real and Fictional)
Though included in only 20 tales some of our more obsessed Sherlockians love this one.
· Morning Post – The oldest London newspaper. It was strongly Conservative and heavily influenced fashions of the day
ANNOTATED SHERLOCK
The 60 Sherlock Holmes stories used English as spoken in England from the 1880's until the 1910's. Some words are foreign to us today and need a "contemporary translation.". For example, our story has
· "an affaire du Cœur" – French for a love affair
· "dénouement" – French for final revelation or occurrence which clarifies the nature and outcome of a plot
· "quinsy" – he had acute tonsillitis.
· "jet" – a velvet-black coal-like mineral, usually highly polished and used for ornaments
· "frock coat" – A double-breasted man's coat with long tails that are the same lenth front and behind, reaching to about the knees.
· "gaiters" – another name for spats.
· "voilà tout!" – French: That's it – that's everything.
WEAPONS (from A Compendium of Canonical Weaponry by Dettman and Bedford)
… "a means by which one contends against another" … utilized in 57 of the 60 tales (all but CREE, 3STU, & YELL) There are several general categories to classify "weapons" that include: firearms, human agents, cutlery, animals, blunt instruments, extortion, toxin, blackmail, and miscellaneous. In our story, which is short, you will find all of the following:
BLUNT INSTRUMENTS
· Sticks – Which the two agents of Baron Adalbert Gruner used in their murderous attack upon Holmes.
· Stick – Which Holmes used to defend himself against the Baron's two agents.
TOXINS
· Vitrol (Sulphuric Acid) – Hurled into the face of Baron Adelbert Gruner by Kitty Winter, quite spoiling his devilishly good looks.
WEAPONS OF EXTORTION, BLACKMAIL AND DECEIT
· Diary – Of Baron Adelbert Gruner, which contained all the secrets of the Baron's exceedingly disreputable life, used by Holmes to make sure that the Baron would not marry Violet de Merville.
MISCELLANEOUS
· Arranged Accident – By way of Baron Adelbert Gruner was able to rid himself of his unwanted wife.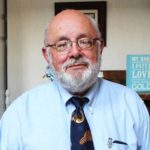 Frank Mentzel, aka Merridew of Abominable Memory, has been catching up on reading some of the books he has and is looking forward to the Orioles season ending later this month.