Clue Club – The Paper Shaper Caper (August 14, 1976)
"A printing press – a counterfeiter's outfit"
– The Adventure of the Three Garridebs (3GAR)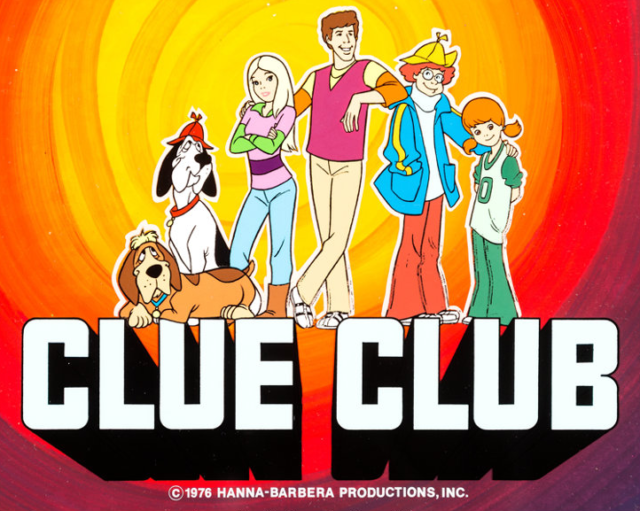 Whimper, Woofer, Pepper, Larry, D.D and Dottie make up the Clue Club
On August 14, 1976, the studios of Hanna-Barbera issued a new Saturday morning cartoon show, Clue Club, that ran for a complete season of 16 episodes.
With details that are somewhat reminiscent of Scooby-Doo, four late-teen youths – Larry, Pepper, D.D. and Dottie – form a private investigation agency and are assisted by two dogs, Woofer and Whimper. The two dogs are able to talk to each other and the camera, but are not heard by the other characters. Sixteen year old D.D. and Woofer the dog are always seen wearing a deerstalker-style hat.
The first episode, The Paper Shaper Caper, has the club investigating noises from a newspaper printing house on an off day. While searching for clues, they stumble upon a counterfeiting operation.
You can watch the complete episode below.