HolmeWork Assignment: Coins of the Canon Cards
"There is my card"
– The Adventure of the Solitary Cyclist (SOLI)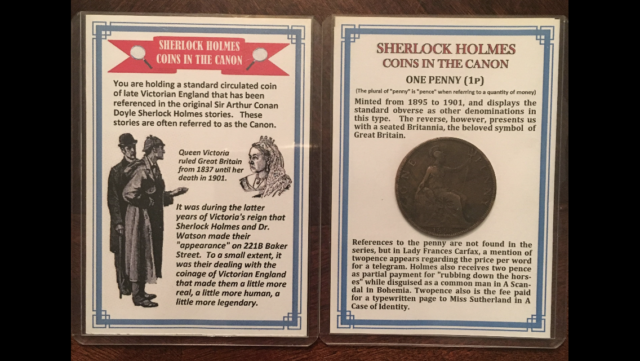 Once again, we come to our readers with our irregular feature, the HolmeWork Assignment, where we ask for input and suggestions to find out more information on an item.
This time around we have the Sherlock Holmes Coins in the Canon cards, which is pictured above. It appears to be about the size of a traditional baseball card and is in some type of clear holder and includes a British Penny. The text contains a nice write-up describing the term Canon and offers some commentary about the coin included.
It's interesting to note that the card says there are no references to pennies in the Canon. Obviously, they have forgotten what it was that weighed down Hugh Boone's coat when it was thrown out the window in The Man with the Twisted Lip.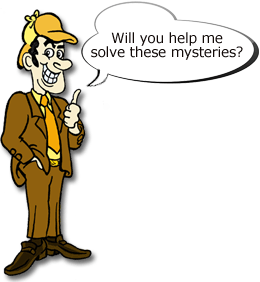 So, what information are we looking for?
Has anyone seen these before?
Approximately when were these made?
Are there other cards for other coins mentioned in the Canon?
If yes, what denominations? It would be awesome if they had one for a gold sovereign!
Who manufactured these?
What was the issue cost?
Any other relevant information.
We look forward to hearing from you with some answers! Thanks!