Javier Barahona Alvarez's Holmes Portrait Engraving on a 1921 British Penny
"It might be his portrait."
– The Hound of the Baskervilles (HOUN)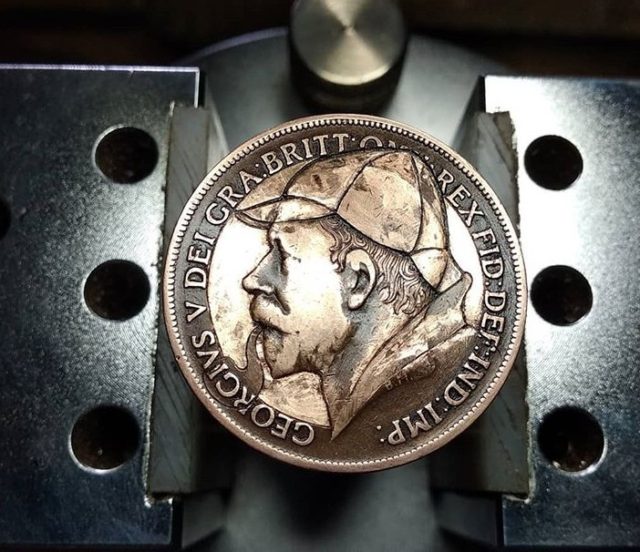 Back in 1992, the Original Hobo Nickel Society was formed to promote the collecting of engraved buffalo nickels that had been produced prior to 1980. Most of these "original" nickels were engraved with nails, knifes, files and perhaps some punches. In the years since the OHNS was founded, there have been many modern hobo nickels (and not just nickels, almost any coin) created by talented artists using microscopes and power tools. Depending on the quality of the work, these modern hobo nickels can cost many hundred of dollars.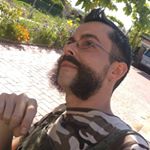 Javier Barahona Alvarez is modern day engraver based out of Spain and carved the 1921 British penny above. You can see how Alvarez transformed this coin in a series of 8 pictures that he posted on his Instagram account. Other examples of his work can also be found there.
As this is being posted, this coin is available for purchase on Alvarez's Etsy shop. Good luck if you want to add this to your collection.